Shares of Diageo plc (DEO) were upgraded by investment analysts at JP Morgan from a Neutral to an Overweight rating
DEOwants to focus on its spirits business and has therefore planning to sell off its non-core assets. Early this month, DEO sold its wine interests in Argentina to Grupo Peñaflor for an undisclosed amount. The transaction, which is eps neutral in the first full year following completion, will result in an exceptional loss before taxation of approximately £60 million once the deal is completed, as expected, early next year.
According to DEO, momentum has improved and the changes the company has made are now driving stronger volume growth with depletions ahead of shipments as it benefits from its focus on embedding itts sell out culture.
DEO recently said that trading in the first four months is in line with its expectations and therefore it continues to believe that the company can deliver improved top line growth, driven by stronger volume growth, and modest margin improvement for the full year
DEO is the world's leading premium drinks business with an outstanding collection of beverage alcohol brands across spirits, beer and wine
**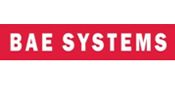 Brokerage firm Investec upgraded BAE Systems plc (BAESY)'s stock from Sell to Buy.
The UK Ministry of Defence recently awarded a £1.3 billion contract to BAESYto build the latest Astute Class attack submarine for the Royal Navy
BAESYprovides some of the world's most advanced, technology-led defence, aerospace and security solutions. Working with customers and local partners, the company develops, engineers, manufactures and supports products and systems to deliver military capability, protect national security and people and keep critical information and infrastructure secure.
**
Disclaimer: The disclaimer is to be read and fully understood before using our site, or joining our email list. CRWEWorld Finance is not a registered investment adviser. This material is for informational purposes only and should not be construed as an offer or solicitation of an offer to buy or sell securities. Investors should always conduct their own due diligence with any potential investment, with independent research and other professional advice. Read Full Disclaimer at www.crweworld.com/finance_disclaimer