Brokerage firm Chardan Capital Markets reiterated a Buy rating on Ophthotech Corp. (OPHT)'s stock and raised its price target from $125.00 to $200.00
As of September 30, 2015, Ophthotech had $426.0 million in cash, cash equivalents, and marketable securities
Ophthotech is a biopharmaceutical company specializing in the development of novel therapeutics to treat back of the eye diseases, with a focus on developing innovative therapies for age-related macular degeneration
*
Investment analysts at Scotia Howard Weil upgraded BP plc (BP) shares from a Sector Perform to a Focus Stock rating with a price target of $42.00
BP recently announced the completion of its acquisition of 22.75% in the North Alexandria Concession and 2.75% in the West Mediterranean Deep Water Concession from Hamburg-based DEA Deutsche Erdoel AG. According to the company, the acquisition will bring BP's working interest in both concessions of the West Nile Delta project to 82.75%.
BP provides fuel for transportation, energy for heat and light, lubricants to engines, and petrochemicals products worldwide.
*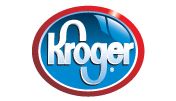 Analysts at Argus raised their price target on Kroger Co. (KR)'s stock from $43.00 to $45.00, while maintaining a Buy rating
Kroger recently reported third quarter 2015 sales of $25.1 billion and adjusted net earnings of $345 million, or $0.35 per diluted share for the period
Kroger is one of the world's largest retailers
*

Vuzix Corp. (VUZI)'s stock had its price objective increased to $10.00 from $7.00 by analysts at Chardan Capital Markets, while maintaining a Buy rating
For the 3 months ended September 30, 2015, Vuzix posted revenues of $970,379, representing an increase of 125% sequentially and 46% year-over-year.
Vuzix is a leading supplier of Video Eyewear and Smart Glasses products in the consumer, enterprise, and entertainment markets
**
Disclaimer: The disclaimer is to be read and fully understood before using our site, or joining our email list. CRWEWorld Finance is not a registered investment adviser. This material is for informational purposes only and should not be construed as an offer or solicitation of an offer to buy or sell securities. Investors should always conduct their own due diligence with any potential investment, with independent research and other professional advice. Read Full Disclaimer at www.crweworld.com/finance_disclaimer