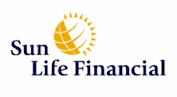 Investment analysts at Argus upgraded Sun Life Financial Inc. (SLF) shares from a Hold to a Buy rating with a price target of $37.00
The company recently reported third quarter 2015 net income of C$482 million, compared to C$435 million in the same period the prior year. Notwithstanding the impact of capital markets on its results, Sun Life Financial said that it benefited from its balanced and diversified business model, coupled with strong execution on its four-pillar strategy.
Sun Life Financial is a leading international financial services organization providing a diverse range of protection and wealth products and services to individuals and corporate customers.
*

Brokerage firm Argus reiterated a Buy rating on General Electric Co. (GE) stock, and raised its price objective from $34.00 to $36.00
General Electric recently said that it has signed an agreement to sell a 23.3% stake of Hyundai Capital Services to Hyundai Motor Company and Kia Motors. According to the company, the transaction represents aggregate GE ending net investment (ENI) of approximately $0.9 billion.
General Electric is the world's Digital Industrial Company, transforming industry with software-defined machines and solutions that are connected, responsive and predictive.
**
Disclaimer: The disclaimer is to be read and fully understood before using our site, or joining our email list. CRWEWorld Finance is not a registered investment adviser. This material is for informational purposes only and should not be construed as an offer or solicitation of an offer to buy or sell securities. Investors should always conduct their own due diligence with any potential investment, with independent research and other professional advice. Read Full Disclaimer at www.crweworld.com/finance_disclaimer