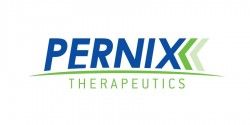 Morgan Stanley disclosed in a regulatory filing ( SC 13G ) with the Securities and Exchange Commission (SEC) an 8.7% passive stake (5,285,038 shares) in Pernix Therapeutics Holdings, Inc. (PTX).
Pernix had a solid third quarter 2015, and the company said that it is well on the way to meeting its full year goals. The Company expects 2015 net revenue to be in the range of $170 to $180 million and adjusted EBITDA to be in the range of $30 to $35 million for the period.
Pernix Therapeutics Holdings is a specialty pharmaceutical business with a focus on acquiring, developing and commercializing prescription drugs primarily for the U.S. market.
*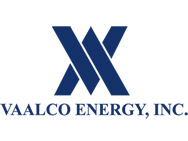 Kornitzer Capital Management, Inc. reported in a SEC filing ( SC 13D ) a 7.83% stake (4,570,210 shares) in VAALCO Energy, Inc. (EGY)
VAALCO recently announced that the North Tchibala 2-H well, the second development well drilled by the company in the North Tchibala field, was brought online at a stabilized rate of approximately 500 gross barrels of oil per day (BOPD), or 122 BOPD net revenue interest to VAALCO.
VAALCO Energy is independent energy company principally engaged in the acquisition, exploration, development and production of crude oil.
**
Disclaimer: The disclaimer is to be read and fully understood before using our site, or joining our email list. CRWEWorld Finance is not a registered investment adviser. This material is for informational purposes only and should not be construed as an offer or solicitation of an offer to buy or sell securities. Investors should always conduct their own due diligence with any potential investment, with independent research and other professional advice. Read Full Disclaimer at www.crweworld.com/finance_disclaimer
The news, reports, views and opinions of authors (or source) expressed are their own and do not necessarily represent the views of CRWE World.