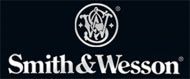 Smith & Wesson Holding Corp. (SWHC)
Shares of SWHC climbed more than 5% to touch a new 52-week high in the extended session Monday after the company updated financial expectations for its third quarter and full 2016 fiscal year, which will end on April 30, 2016.
SWHC said that the sell-through rate of its products at distribution has been stronger than originally anticipated and the company added that Adjusted National Instant Criminal Background Check System (NICS) data for the month of December, which serves as an indicator of consumer purchases, reflected strong growth versus December 2014
SWHC raised its third quarter fiscal 2016 non-GAAP earnings-per-share guidance to a range of $0.39 to $0.41 from $0.27 to $0.29 and boosted its revenues forecast to the range of $175 million to $180 million from $150 million to $155 million for the quarter, easily surpassing the Capital IQ Consensus Estimate of $0.29 earnings per share on revenues of $155.12 million for the period
The company also increased guidance for its full fiscal year 2016, and SWHCsaid that now projects net sales to be in a range of $650 million to $660 million and non-GAAP EPS between $1.36 and $1.41, also exceeding the Capital IQ Consensus Estimate of $1.32 earnings per share on revenues of $637.09 million for the period
SWHCis a U.S.-based leader in firearm manufacturing and design, delivering a broad portfolio of quality firearms, related products, and training to the global military, law enforcement, and consumer markets.
**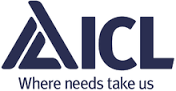 Israel Chemicals Ltd. (ICL)
ICL reported after the closing bell Monday that it signed framework agreements with its customers in China to supply an aggregate 3.4 million tonnes of potash (including options) over the next three years. According to the terms of the agreements, the selling prices will be established in line with prevailing market prices in China.
ICL said that the new agreements reinforce its position as one of the world's main suppliers of potash to China, a strategic, large and growing potash market.
ICL is a global manufacturer of products based on specialty minerals that fulfill humanity's essential needs primarily in three markets: agriculture, food and engineered materials.
**
Disclaimer: The disclaimer is to be read and fully understood before using our site, or joining our email list. CRWEWorld Finance is not a registered investment adviser. This material is for informational purposes only and should not be construed as an offer or solicitation of an offer to buy or sell securities. Investors should always conduct their own due diligence with any potential investment, with independent research and other professional advice. Read Full Disclaimer at www.crweworld.com/finance_disclaimer