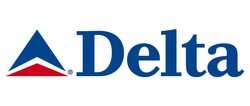 According to Delta Air Lines Inc. (NYSE:DAL), its 2015 performance was a record for the company on all fronts – with industry-leading operational performance, superior customer satisfaction, and a full year adjusted pre-tax income of $5.9 billion, a 29% increase versus 2014 on a similar basis. As it looks ahead to 2016, Delta said that it has a significant opportunity to improve its performance even further
For the fourth quarter 2015, Delta posted adjusted net income of $926 million or $1.18 per diluted share, representing a 51% increase compared to the same period the prior year, The company's operating revenue for the December quarter decreased 2%, or $145 million, due to $160 million in foreign currency pressures.
Delta Air Lines provides scheduled air transportation for passengers and cargo worldwide.
*

Bombardier Commercial Aircraft recently announced that its all-new C Series aircraft program has begun the ramp-up to full production. The final assembly facility is fully equipped and production is progressing according to plan with aircraft in various stages of the build sequence.
Bombardier's C Series family of aircraft, representing the fusion of performance and technology, is a 100% all-new design that offers operators potential savings of between US$ 7.5 to 12 million per aircraft.
By focusing on the 100- to 150-seat market segment, Bombardier has designed the C Series aircraft to deliver unparalleled economic advantage to operators and to open up new opportunities for single-aisle aircraft operations.
Separately and during an earnings conference call on Tuesday, Delta Air Lines' CEO Richard Anderson commented "At the right price, it's quite a competitive airplane - Bombardier's C Series models -, particularly given the engine technology,". Mr. Anderson said that Bombardier brought the CSeries to Delta's Atlanta base before Christmas.
Bombardier (OTCMKTS: BDRBF) (TSX: BBD.A, BBD.B) is the world's leading manufacturer of both planes and trains.
**
Disclaimer: The disclaimer is to be read and fully understood before using our site, or joining our email list. CRWEWorld Finance is not a registered investment adviser. This material is for informational purposes only and should not be construed as an offer or solicitation of an offer to buy or sell securities. Investors should always conduct their own due diligence with any potential investment, with independent research and other professional advice. Read Full Disclaimer at www.crweworld.com/finance_disclaimer