Investment analysts at Bernstein upgraded CRH plc (CRH) shares from an 'Underperform' to a 'Market Perform' rating
CRH recently reported full year 2015 revenue of EUR23.64 billion, a 24.97% increase year over year, and pretax profit of EUR1.03 billion, compared to pretax profit of EUR761.0 million in the sasme period the prior year
CRH is a global diversified building materials group
*

Equities researchers at Nomura Securities upgraded TOTAL S.A. (TOT)'s stock from a 'Neutral' to a 'Buy' rating.
Total said that it plans the succession of Philippe Boisseau, member of the Executive Committee, President Marketing & Services and President New Energies, who is leaving the Group. According to the company - effective April 15, 2016 -, Momar Nguer, currently Senior Vice President, Africa & Middle East, Marketing & Services is appointed President Marketing & Services and member of the Executive Committee of Total, while Philippe Sauquet, President Refining & Chemicals and member of the Executive Committee of Total, is also appointed interim President New Energies
Total, which operates as an integrated oil and gas company worldwide, is estimated to report earnings on April 26, 2016
*

Nomura Securities initiated coverage on shares of Royal Dutch Shell plc (RDS.A, RDS.B) with a 'Buy' rating
The company recently reported full year 2015 - on a current cost of supplies basis - earnings of $3.8 billion
Royal Dutch Shell operates as an independent oil and gas company worldwide.
*
Brokerage firm RBC Capital Markets reiterated a 'Sector Perform' rating on shares of Kinross Gold Corporation (KGC) and raised its price target from $2.25 to $3.00
Kinross recently said that it expects to produce in 2016 a record 2.7 - 2.9 million Au eq. oz. from its operations, compared with full-year 2015 production of 2.59 million Au eq. oz.
Kinross is a Canadian-based senior gold mining company with mines and projects in the United States, Brazil, Russia, Mauritania, Chile and Ghana.
*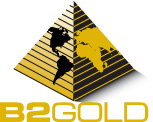 Analysts at RBC Capital Markets boosted their price target on B2Gold Corp. (BTG)'sstock from $2.00 to $2.50, while maintaining an 'Outperform' rating
B2Gold posted fourth quarter 2015 consolidated gold revenue of $139 million and adjusted net income of $1.6 million, compared to consolidated gold revenue of $122.4 million and adjusted net loss of ($8.4) million in the same period the prior year
For 2016, consolidated gold production at B2Gold is expected to increase to between 510,000 and 550,000 ounces, compared to 493,265 ounces produced in 2015.
B2Gold, a mid-tier gold mining company, explores and develops mineral properties in Nicaragua, the Philippines, Namibia, Burkina Faso, and Chile.
*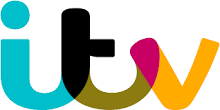 ITV plc (ITVPY) was upgraded from Sell to Hold by brokerage firm Berenberg
For the full year 2015, ITV posted total external revenue of £2,972m, representing a 15% increase year over year, while total ITV Studios revenue surged 33% to £1,237m versus full year 2014. the company said that it expects another good year in 2016 with continued revenue growth across both businesses
ITV plc operates commercial television channels in the United Kingdom.
**
Disclaimer: The disclaimer is to be read and fully understood before using our site, or joining our email list. CRWEWorld Finance is not a registered investment adviser. This material is for informational purposes only and should not be construed as an offer or solicitation of an offer to buy or sell securities. Investors should always conduct their own due diligence with any potential investment, with independent research and other professional advice. Read Full Disclaimer at www.crweworld.com/finance_disclaimer