Investment analysts at Topeka Capital Markets initiated coverage on Canadian Pacific Railway Limited (CP) shares with a Hold rating and a price target of $196.00
Canadian Pacific has proposed a merger with Norfolk Southern Corporation (NSC) that would create an integrated transcontinental railroad with the scale and reach to deliver unsurpassed levels of safety and service to the customers and communities of both companies. To date, NSC has refused to meet with CP to discuss the merits of a potential transaction.
Canadian Pacific Railway, together with its subsidiaries, operates a transcontinental railway in Canada and the United States
*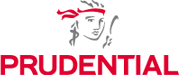 Prudential plc (PUK)'s stock was initiated with an Outperform rating by analysts at Exane BNP Paribas
For the full year 2015, Prudential's IFRS operating profit increased 22% to £4,007 million and EEV new business profit grew 20% to £2,617 million, both compared with the same period the prior year
Prudential, together with its subsidiaries, provides a range of retail financial products and services, and asset management services to individuals and businesses in Asia, Europe, the United States, and the United Kingdom.
*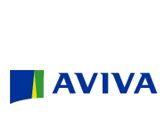 Exane BNP Paribas has begun coverage on shares of Aviva plc (AV) with an Underperform rating
Aviva recently reported 2015 operating profit before tax of £2.67 billion ($3.8 billion), representing a 20% increase year over year
Aviva provides long-term insurance and savings, general and health insurance, and fund management products and services worldwide.
*
Equities researchers at Credit Suisse resumed coverage on Kinross Gold Corporation (KGC)'s stock with an Outperform rating and a price target of $3.50
Kinross said that it will release the results of the Tasiast Phase One feasibility study and Phase Two pre-feasibility study on Wednesday, March 30, 2016, before market open. The company will also file an updated NI 43-101 Technical Report for Tasiast at that time.
Kinross is a Canadian-based senior gold mining company with mines and projects in the United States, Brazil, Chile, Ghana, Mauritania, and Russia.
*

Brokerage firm Topeka Capital Markets reiterated a Buy rating on shares of Signet Jewelers Limited (SIG) and raised its price target from $$169.00 to $170.00
Signet posted fourth quarter fiscal 2016 revenue of $2.39 billion and non-GAAP net income of $288.5 million, or $3.63 per diluted share for the period. For the current year, the company expects adjusted EPS to be in a range of $8.25 to $8.55, compared with analyst estimates of $8.25.
Signet Jewelers is the world's largest retailer of diamond jewelry
*

Shares of Kingfisher plc (KGFHY) were upgraded by investment firm Societe Generale from a Sell to a Hold rating
For the year ended January 31, 2016, Kingfisher posted adjusted sales of £10.33 billion, a 3.8% increase year over year in constant currencies, and adjusted pre-tax profit of £686 million, up 0.03% versus the same period the prior year
Kingfisher operates over 1,100 stores and growing omnichannel operations across 10 countries in Europe, Russia and Turkey.
**
Disclaimer: The disclaimer is to be read and fully understood before using our site, or joining our email list. CRWEWorld Finance is not a registered investment adviser. This material is for informational purposes only and should not be construed as an offer or solicitation of an offer to buy or sell securities. Investors should always conduct their own due diligence with any potential investment, with independent research and other professional advice. Read Full Disclaimer at www.crweworld.com/finance_disclaimer