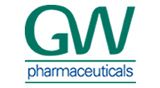 Brokerage firm Cantor Fitzgerald initiated coverage on GW Pharmaceuticals plc (Nasdaq:GWPH) shares with a Buy rating and a price target of $181.oo
The biopharmaceutical company is scheduled to present at the Goldman Sachs 37th Annual Global Healthcare Conference to be held at Terranea in Rancho Palos Verdes, California on 8 June, 2016 at 8:40 a.m. PDT and at the Jefferies 2016 Global Healthcare Conference at the Grand Hyatt Hotel in New York City on 9 June, 2016 at 4:00 p.m. EDT.
GW Pharmaceuticals is focused on discovering, developing and commercializing novel therapeutics from its proprietary cannabinoid product platform in a broad range of disease areas.
*

Investment analysts at Jefferies reiterated a Buy rating and raised their price target on Shire plc (Nasdaq:SHPG) stock from $223.00 to $262.00
Shire has completed its previously announced combination with Baxalta Inc., creating the leading global biotechnology company focused on serving patients with rare diseases and other highly specialized conditions. The company said that - through the combination - it expects to deliver double-digit compound annual top-line growth, with over $20 billion in annual projected revenue by 2020 and approximately 65% of total annual revenues being immediately generated by its rare disease products.
Shire's focus is on providing treatments in Rare Diseases, Neuroscience, Gastrointestinal and Internal Medicine and the company is developing treatments for symptomatic conditions treated by specialist physicians in other targeted therapeutic areas, such as Ophthalmics
*

Equities researchers at Jefferies resumed coverage on shares of Canadian Pacific Railway Ltd. (NYSE:CP) with an Overweight rating
The Province of British Columbia - in Canada - has recently reversed a position that formed the basis for an agreement-in-principle that would have seen rafting companies granted access to cross active CP railway tracks safely to the lower canyon of the Kicking Horse River.
Canadian Pacific Railway, together with its subsidiaries, operates a transcontinental railway in Canada and the United States
*

Analysts at UBS initiated coverage Nomad Foods Ltd. (NYSE:NOMD) shares with a Buy rating and a price targte of $13.00
The international frozen foods company posted revenue of €547.1 million for the three months ended March 31, 2016
*

Newcrest Mining Ltd. (OTCMKTS:NCMGY) shares were upgraded from an Underperform to a Sector Perform rating by brokerage firm RBC Capital Markets
The company recently signed agreements to extend the term of its unsecured bilateral bank lending facilities on improved terms and conditions for Newcrest, as well as reducing the quantum. The renewed facility agreements are with 12 bank lenders who will each commit $200 million.
Newcrest Mining is one of the world's largest gold mining companies
**
Disclaimer: The disclaimer is to be read and fully understood before using our site, or joining our email list. CRWEWorld Finance is not a registered investment adviser. This material is for informational purposes only and should not be construed as an offer or solicitation of an offer to buy or sell securities. Investors should always conduct their own due diligence with any potential investment, with independent research and other professional advice. Read Full Disclaimer at www.crweworld.com/finance_disclaimer