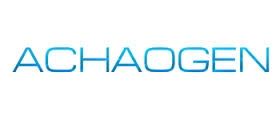 Investment analysts at Wedbush upgraded Achaogen, Inc. (Nasdaq:AKAO) shares from Neutral to Outperform and raised their price targte from $7.00 to $10.00
The Company and its collaborators will make two oral presentations and present four posters at the American Society for Microbiology (ASM) Microbe 2016 Annual Meeting, which will be held at the Boston Convention and Exhibition Center (BCEC) from June 16 to 20, 2016.
Achaogen, a clinical-stage biopharmaceutical company, is developing plazomicin, its lead product candidate, to treat serious bacterial infections due to MDR Enterobacteriaceae, including carbapenem-resistant Enterobacteriaceae (CRE).
*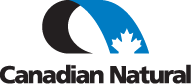 Brokerage firm RBC Capital Markets reiterated an Outperform rating on Canadian Natural Resources Ltd. (NYSE:CNQ) stock, while increasing its price target from $43.00 to $50.00
The Company forecasts 2016 production levels before royalties to average between 514,000 and 563,000 bbl/d of crude oil and NGLs and between 1,725 and 1,785 MMcf/d of natural gas. Q2/16 production guidance before royalties is forecast to average between 504,000 and 529,000 bbl/d of crude oil and NGLs and between 1,720 and 1,760 MMcf/d of natural gas.
Canadian Natural is one of the largest independent crude oil and natural gas producers in the world.
*

Analysts at Mizuho reiterated a Buy rating and boosted their price target from $74.00 to $84.00 on shares of SCANA Corp. (NYSE:SCG)
According to its earnings outlook, the company expects 2016 GAAP-adjusted weather-normalized earnings per share of $3.90 to $4.10, with an internal target of $4.00 per share.
SCANA is an energy-based holding company principally engaged, through subsidiaries, in electric and natural gas utility operations and other energy-related businesses.
*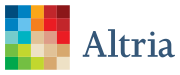 Altria Group, Inc. (NYSE:MO) shares were initiated with a Buy rating and a price objective of $74,00 by brokerage firm Berenberg
Altria projects its 2016 full-year adjusted diluted earnings per share to be in a range of $3.00 to $3.05.
Altria Group, through its subsidiaries, manufactures and sells cigarettes, smokeless products, and wine in the United States.
*

**
Disclaimer: The disclaimer is to be read and fully understood before using our site, or joining our email list. CRWEWorld Finance is not a registered investment adviser. This material is for informational purposes only and should not be construed as an offer or solicitation of an offer to buy or sell securities. Investors should always conduct their own due diligence with any potential investment, with independent research and other professional advice. Read Full Disclaimer at www.crweworld.com/finance_disclaimer