Brokerage firm Citigroup upgraded BP plc (NYSE:BP) shares from a Neutral to a Buy rating
The London-based oil giant recently reported another important gas discovery in the Baltim South Development Lease in the East Nile Delta. According to BP, it is the third discovery along the Nooros trend and confirms the great potential of the Messinian play and its significant upside in the area.
BP holds a 50% stake in the Baltim South Development lease, and Eni, through its subsidiary IEOC, holds 50%.
BP operates as an integrated oil and gas company worldwide.
*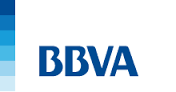 Investment analysts at JP Morgan upgraded shares of Banco Bilbao Vizcaya Argentaria, S.A. (NYSE:BBVA) to a Neutral from an Underweight rating
The BBVA Group recently delivered a first quarter 2016 net attributable profit of €709 million, while its gross income for the period stood at €5.79 billion (+14.9% year-on-year at constant exchange rates) driven by strong performance of recurring revenue (net interest income plus fees and commissions)
The BBVA Group is the largest financial institution in Spain and Mexico, has leading franchises in South America and the Sunbelt region of the United States and is also the leading shareholder in Garanti, Turkey's largest bank based on market capitalization.
*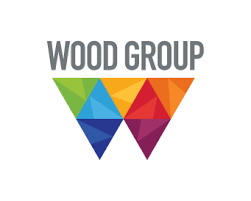 Equities researchers at JP Morgan upgraded John Wood Group PLC's (OTCMKTS:WDGJF) stock from an Underweight to a Neutral rating
The international energy services company said that it has acquired the trade and assets of Enterprise Engineering Service Limited's Aberdeen based fabrication and manufacturing business. According to Wood Group, the acquisition further enhances its asset integrity management capabilities, adding fabrication to its services, which focus on driving efficiencies and extending the life of upstream and midstream assets in the UK oil and gas sector.
John Wood Group provides engineering, production support, maintenance management, and industrial gas turbine overhaul and repair services to the oil and gas, and power generation industries worldwide
*

Arbutus Biopharma Corp. (Nasdaq:ABUS) shares were upgraded from Sell to Neutral with a price target of $3.25 by analysts at Chardan Capital Markets.
As at March 31, 2016, Arbutus had cash and cash equivalents of $144.8 million and short-term and long-term investments of $37.9 million for an aggregate of $182.7 million. Arbutus recently said that it is funded into late 2018, allowing the company to execute its development plans with the aim of generating meaningful data
The biopharmaceutical company will present at the JMP Securities Healthcare Conference on June 21-22, 2016, in New York City.
Arbutus Biopharma is dedicated to discovering, developing and commercializing a cure for patients suffering from chronic HBV infection.
*

Burberry Group plc (OTCMKTS:BURBY) was initiated with a Buy rating and a price target of $21.00 by brokerage firm Maxim Group
The company recently increased its 2016 dividend by 5% and said that it plans to commence a share buyback program of up to £150 million starting in 2017.
Burberry Groupdesigns, develops, manufactures, and sells luxury goods under the Burberry brand for men, women, and children.
*

**
Disclaimer: The disclaimer is to be read and fully understood before using our site, or joining our email list. CRWEWorld Finance is not a registered investment adviser. This material is for informational purposes only and should not be construed as an offer or solicitation of an offer to buy or sell securities. Investors should always conduct their own due diligence with any potential investment, with independent research and other professional advice. Read Full Disclaimer at www.crweworld.com/finance_disclaimer