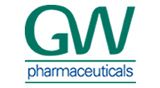 Brokerage firm Morgan Stanley maintained an Overweight rating on GW Pharmaceuticals plc (Nasdaq:GWPH) stock and raised its price target to $152.00 from $149.00
GW Pharmaceuticalsis involved in the development of cannabinoid prescription medicines using botanical extracts derived from the Cannabis Sativa plant. The Company develops a portfolio of cannabinoid medicines, including Epidiolex, which is an oral medicine for the treatment of refractory childhood epilepsies.
*

Shire plc (Nasdaq:SHPG) shares were reinstated with a Conviction Buy rating by analysts at Goldman Sachs
Shire, a biotech company, together with its subsidiaries, engages in the research, development, licensing, manufacture, marketing, distribution, and sale of medicines for patients with rare diseases and other select conditions.
*
Brokerage firm Goldman Sachs upgraded British American Tobacco p.l.c. (NYSEMKT:BTI) stock from a Sell rating to a Conviction Buy rating
British American Tobacco is engaged in manufacturing and marketing cigarettes and other tobacco products.
*

ARM Holdings plc (Nasdaq:ARMH) shares were downgraded by analysts at Goldman Sachs from a Conviction Buy rating to a Buy rating
ARM Holdingsis engaged in designing a range of inter-related intellectual property (IP), including microprocessors, Physical IP, and supporting software and tools.
*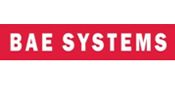 BAE Systems plc (OTCMKTS:BAESY) stock was upgraded to Buy from Hold by investment analysts at Deutsche Bank
BAE Systems is a defense, aerospace and security company.
*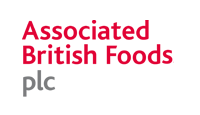 Investment analysts at Berenberg upgraded shares of Associated British Foods plc (OTCMKTS:ASBFY) from a Hold to a Buy rating
Associated British Foods is a diversified international food, ingredients and retail group with sales.
*

Analysts at Exane BNP Paribas upgraded Capita plc (OTCMKTS:CTAGY) stock from Underperform to Neutral
Capita is a United Kingdom-based company, which creates and delivers services in business process management
*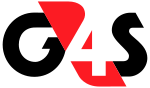 Equities researchers at Credit Suisse upgraded G4S plc (OTCMKTS:GFSZY) shares from a Neutral to an Outperform rating
G4S is a security company specializing in the provision of security and related services to customers.
*

easyJet plc (OTCMKTS:ESYJY) stock was downgraded from Buy to Hold by brokerage firm Liberum
easyJet is a United Kingdom-based short-haul airline. The Company operates in the short-haul European aviation market.
*

Kingfisher plc (OTCMKTS:KGFHY) shares were downgraded by investment analysts at Citigroup from a Neutral to a Sell rating
Kingfisher is engaged in the sale of home improvement products and services
*

**
Disclaimer: The disclaimer is to be read and fully understood before using our site, or joining our email list. CRWEWorld Finance is not a registered investment adviser. This material is for informational purposes only and should not be construed as an offer or solicitation of an offer to buy or sell securities. Investors should always conduct their own due diligence with any potential investment, with independent research and other professional advice. Read Full Disclaimer at www.crweworld.com/finance_disclaimer