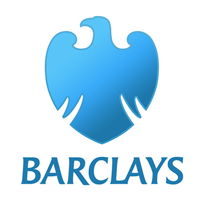 Investment analysts at Exane BNP Paribas upgraded Barclays PLC (NYSE:BCS) shares from a Neutral to an Outperform rating
Barclays is a global financial services holding company. I is engaged in retail banking, credit cards, wholesale banking, investment banking, wealth management and investment management services.
*

Analysts at RBC Capital Markets reiterated an Outperform rating on Advantage Oil & Gas Ltd. (NYSE:AAV) shares while increasing their price target from $9.00 to $11.00
Advantage Oil & Gas is an intermediate natural gas and liquids development and production company. It is engaged in the business of natural gas exploitation, development, acquisition and production in the Province of Alberta.
*

Equities researchers at RBC Capital Markets maintained an Outperform rating on shares of Magna International Inc. (NYSE:MGA) but raised their price target from $52.00 to $55.00
Magna International is a Canadian global automotive supplier.
*

Brokerage firm RBC Capital Markets upgraded IAMGOLD Corp. (NYSE:IAG) stock from Underperform to Sector Perform and boosted its price target to $6.50 from $5.50
IAMGOLD is engaged in the exploration, development and production of mineral resource properties across the world.
*

**
Disclaimer: The disclaimer is to be read and fully understood before using our site, or joining our email list. CRWEWorld Finance is not a registered investment adviser. This material is for informational purposes only and should not be construed as an offer or solicitation of an offer to buy or sell securities. Investors should always conduct their own due diligence with any potential investment, with independent research and other professional advice. Read Full Disclaimer at www.crweworld.com/finance_disclaimer
The news, reports, views and opinions of authors (or source) expressed are their own and do not necessarily represent the views of CRWE World.