Shares of XOMA Corp. (XOMA)soared more than 30% in early trade Thursday after the company said that it has exclusively licensed the global development and commercialization rights to its anti-transforming growth factor-beta antibody program to Novartis.
Transforming growth factor-beta is a potent immune suppressive cytokine that is involved in many cellular processes, including inhibition of cell growth and immune suppression
As part of the deal, XOMA will receive $37.0 million in the form of an upfront payment and is eligible to receive up to $480.0 million if all development, regulatory, and commercial milestones are met. In addition, XOMA is eligible to receive royalties on product sales that range from the mid-single digits to the low double digits.
XOMA Corp. (XOMA) is a leader in the discovery and development of therapeutic antibodies.
**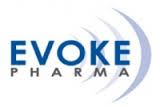 Investment analysts at H.C. Wainwright initiated coverage on shares of Evoke Pharma, Inc. (EVOK) with a Buy rating and a price target of $27.00.
Evokesaid that it has enrolled 150 patients in its current Phase 3 clinical trial of EVK-001, its patented nasal delivery formulation of metoclopramide for the relief of symptoms associated with acute and recurrent diabetic gastroparesis in women
Evoke Pharma, Inc. (EVOK) is a specialty pharmaceutical company focused primarily on the development of drugs to treat GI disorders and diseases.
**

Brokerage firm Northland Capital upgraded shares of Heartware International Inc. (HTWR) from an Under Perform to a Market Perform rating with a price target of $60.00 on the company's stock
Heartware recently reported that it has entered into a definitive agreement to acquire Valtech Cardio, Ltd., a privately held company specializing in the development of devices for mitral and tricuspid valve repair and replacement. Valtech Cardio has received Conformité Européenne (CE) Marking for its Cardioband(R) Mitral Reconstruction System, (Cardioband), a proprietary implantable mitral reconstruction device with a transfemoral transseptal delivery system for mitral valve repair.
Heartware International Inc. (HTWR)develops and manufactures miniaturized implantable heart pumps, or ventricular assist devices, to treat patients suffering from advanced heart failure.
**
Disclaimer: The disclaimer is to be read and fully understood before using our site, or joining our email list. CRWE PR Finance is not a registered investment adviser. This material is for informational purposes only and should not be construed as an offer or solicitation of an offer to buy or sell securities. Investors should always conduct their own due diligence with any potential investment, with independent research and other professional advice. Read Full Disclaimer at CRWE PR Finance www.finance.crwe-pr.com/disclaimer