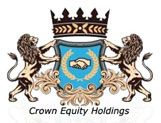 Crown Equity Holdings Inc. (CRWE)

CRWE provides marketing solutions that boost customer awareness and merchant visibility on the Internet.
The company is currently developing its CRWE WORLD ( www.crweworld.com ), a community targeted platform which goal is to be a one-stop shop for the various needs of online consumers in a range of marketing specialties like Real Estate, Coupons & Deals, Business Directory and more
CRWE WORLD's business model is based on selling advertising to businesses targeting their marketing message locally, nationally, internationally and also to target potential clients for an specific location, such as within a certain zip code.
More about Crown Equity Holdings Inc. (CRWE) atwww.crownequityholdings.com
**

Rio Tinto plc (RIO)
RIO delivered strong quarterly production numbers, highlighted by significant increases in both iron ore shipments and iron ore production.
RIO posted third quarter 2015 global iron ore production of 86.1 million tons, representing an increase of 12% year-over-year and 8% versus the previous quarter.
According to RIO, global iron ore production increased compared to last year through productivity gains and the ramp-up of operations, with shipments on track to meet full year guidance.
RIO's global iron ore shipments climbed 17% to 91.3 million tons compared to the same quarter of 2014.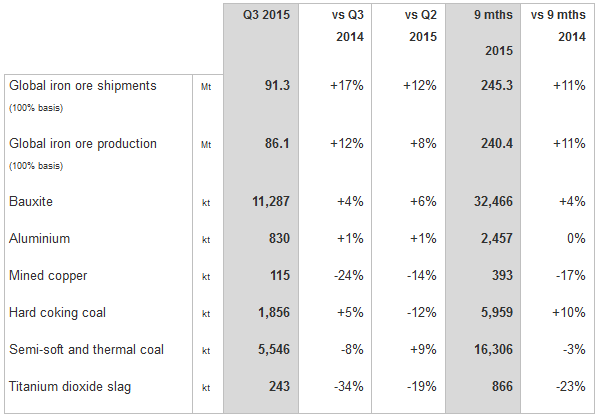 RIO said that the cash generated from operations will enable the company to deliver strong returns to shareholders through the cycle.
RIO is a leading global mining group that focuses on finding, mining and processing the Earth's mineral resources.
More about Rio Tinto plc (RIO) at www.riotinto.com
**

PTC Therapeutics, Inc. (PTCT)
Shares of PTCT initially plunged more than 15% in the extended session Thursday but later rose over 10%, after the company reported results from the Phase 3, ACT DMD trial of its protein restoration therapy Translarna (ataluren).
According to PTCT, the totality of clinical data demonstrate Translarna's ability to slow disease progression for patients with nonsense mutation Duchenne muscular dystrophy, a progressive muscle disorder caused by the lack of functional dystrophin protein.
PTCT plans to submit these results to the European Union agency (EMA) and complete its rolling submission for a New Drug Application (NDA) to the Food and Drug Administration (FDA) by the end of the year.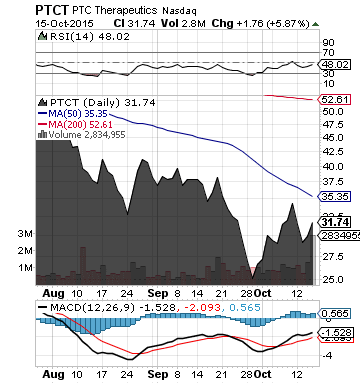 PTCT, a biopharmaceutical company, focuses on the discovery, development, and commercialization of orally administered, small molecule drugs that target post-transcriptional control processes.
More about PTC Therapeutics, Inc. (PTCT) atwww.ptcbio.com
**
Disclaimer: The disclaimer is to be read and fully understood before using our site, or joining our email list. CRWEWorld Finance is not a registered investment adviser. This material is for informational purposes only and should not be construed as an offer or solicitation of an offer to buy or sell securities. Investors should always conduct their own due diligence with any potential investment, with independent research and other professional advice. Read Full Disclaimer at www.crweworld.com/finance_disclaimer