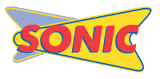 Sonic Corp. (SONC) shares climbed more than 7% in the extended session Monday after the company reported quarterly profit numbers above Wall Street analysts' expectations
For its fourth quarter fiscal 2015, Sonic posted revenues of $175.27 million, a 7% increase year over year, and non-GAAP (excluding non-recurring items) net income of $0.43 per diluted share, compared to non-GAAP net income of $0.34 per diluted share in the same quarter the prior year, exceeding the Capital IQ Consensus Estimate of $0.42 earnings per share for the period
Sonic said that it believes product innovation, combined with its promotional, media and technology initiatives, will continue to drive consistent positive same-store sales and EPS growth
Sonic Corp. (SONC) operates and franchises a chain of quick-service drive-in restaurants in the United States.
**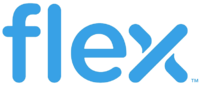 Shares of Flextronics International Ltd. (FLEX) surged over 6.5% in after-hours trading Monday as the company delivered stronger-than-expected quarterly revenue and profit in its financial results
For its second quarter fiscal 2016, Flextronics posted net sales of $6.317 billion and non-GAAP net income of $152.95 million, or $0.27 per diluted share, topping the Capital IQ Consensus Estimate of $0.25 earnings per share on revenues of $6.167 billion for the period
Flextronics expects third quarter fiscal 2016 revenue to be in the range of $6.2 to $6.8 billion and adjusted net income to be in the range of $0.28 to $0.34 per diluted share
Flextronics International Ltd. (FLEX)is a leading sketch-to-scale(TM) solutions company that designs and builds intelligent products for a connected world.
**

After the closing bell on Monday, GigOptix, Inc. (GIG) reported all-time record revenue and profitability in its quarterly financial results
For its third quarter fiscal 2015, GigOptix posted record revenue of $10.4 million, a 22.4% increase year over year, and record non-GAAP (excluding non-recurring items) net income of $2.3 million, or $0.06 per diluted share, compared to non-GAAP net income of $0.7 million, or $0.02 per diluted share in the same quarter the prior year, surpassing the Capital IQ Consensus Estimate of $0.05 earnings per share on revenues of $10.31 million for the period
Earlier this month GigOptix announced another milestone in the development of its Industrial ASIC product line with a substantial $6.1 million contract with one of the world's largest suppliers of advanced aerospace for commercial and defense products. According to GigOptix, revenue from this agreement will begin in the fourth quarter and be spread over the next two years. GigOptix said that when combined with the $7.9 million order the company's announced in May of this year from another major supplier in the same industry, it has the foundation in place to deliver continued strong financial performance in 2016
GigOptix expects fourth quarter fiscal 2015 revenue of approximately $10.7 million, which would be another record quarter in the company's history.
GIG shares jumped more than 4% following the release of its earnings report
GigOptix, Inc. (GIG)is a leading fabless supplier of high-speed semiconductor components that enable end-to-end information streaming over optical and wireless networks.
*
Disclaimer: The disclaimer is to be read and fully understood before using our site, or joining our email list. CRWEWorld Finance is not a registered investment adviser. This material is for informational purposes only and should not be construed as an offer or solicitation of an offer to buy or sell securities. Investors should always conduct their own due diligence with any potential investment, with independent research and other professional advice. Read Full Disclaimer at www.crweworld.com/finance_disclaimer
The news, reports, views and opinions of authors (or source) expressed are their own and do not necessarily represent the views of CRWE World.