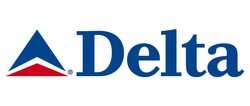 Brokerage firm Argus reiterated a Buy rating and raised its price target on Delta Air Lines, Inc. (DAL) shares from $55.00 to $58.00
Delta Air Lines recently reported third quarter 2015 adjusted net income of $1.4 billion or $1.74 per diluted share, up 45% from the same period the prior year
Delta Air Lines, Inc. (DAL)provides scheduled air transportation for passengers and cargo worldwide.
**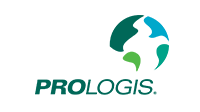 Investment analysts at Stifel boosted their price target on Prologis, Inc. (PLD) shares from $41.00 to $47.00, while maintaining a Buy rating
Prologis posted third quarter 2015 revenue of $580.6 million and GAAP net earnings per diluted share of $0.49 compared with $0.23 for the same period in 2014
Prologis, Inc. (PLD)is the global leader in industrial real estate.
**

OvaScience, Inc. (OVAS)'s stock had its Outperform rating reaffirmed by equities researchers at Oppenheimer. They also raised their price objective on shares of the company from $12.00 to $16.00
The company recently said that its goals for the OvaPrimeSM and OvaTureSM treatments remain on track for 2015, with plans to introduce the OvaPrime treatment in patients outside of the United States and to communicate the Company's development strategy for the OvaTure treatment.
OvaScience (OVAS) is a global fertility company dedicated to improving treatment options for women around the world. OvaScience is discovering, developing and commercializing new fertility treatments because we believe women deserve more options. Each OvaScience treatment is based on the Company's proprietary technology platform that leverages the breakthrough discovery of egg precursor (EggPCSM) cells – immature egg cells found inside the protective ovarian lining. The AUGMENTSM treatment, a fertility option specifically designed to improve egg health, is available in certain IVF clinics in select international regions outside of the United States. OvaScience is developing the OvaPrimeSM treatment, which could increase a woman's egg reserve, and the OvaTureSM treatment, a potential next-generation IVF treatment that could help a woman produce healthy, young, fertilizable eggs without hormone injections.
**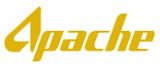 Research firm Barclays maintained an Overweight rating on Apache Corp. (APA)and increased its price target on the company's stock from $49.00 to $53.00
Apache will release its third-quarter 2015 results on its website, www.apachecorp.com, at 7 a.m. Central time on Thursday, Nov. 5, 2015, followed by a conference call to discuss its results at 1 p.m. Central time
Apache Corp. (APA) is an oil and gas exploration and production company with operations in the United States, Canada, Egypt and the United Kingdom.
**
Disclaimer: The disclaimer is to be read and fully understood before using our site, or joining our email list. CRWEWorld Finance is not a registered investment adviser. This material is for informational purposes only and should not be construed as an offer or solicitation of an offer to buy or sell securities. Investors should always conduct their own due diligence with any potential investment, with independent research and other professional advice. Read Full Disclaimer at www.crweworld.com/finance_disclaimer