Investment analysts at RBC Capital Markets upgraded shares of Jarden Corp. (JAH) from an Outperform to a Top Pick rating with a price target of $60.00
Jarden reported third quarter 2015 net sales of $5.9 billion and adjusted net income of $295 million, or $1.48 per diluted share for the period
Jarden is a diversified, global consumer products company with a portfolio of over 120 trusted, authentic brands.
*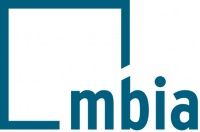 MBIA Inc. (MBI)'s stock was upgraded from Neutral to Buy with a $12.00 price target by brokerage firm MKM Partners
MBIA will host a webcast and conference call for investors on Thursday, November 5 at 8:00 a.m. (EST) to discuss its third quarter 2015 financial results and other issues related to the Company.
MBIA is a holding company whose subsidiaries provide financial guarantee insurance for the public and structured finance markets
*

Research firm RBC Capital Markets maintained an Outperform rating on Visa Inc. (V) shares and increased its price objective from $82.00 to $91.00
Visa delivered strong fourth quarter fiscal 2015 financial results, highlighted by GAAP net income of $1.5 billion or $0.62 per share, an increase of 41% and 44% over the same period the prior year, respectively
Visa is a global payments technology company that connects consumers, businesses, financial institutions, and governments in more than 200 countries and territories to fast, secure and reliable electronic payments.
*

Analysts at Northland Capital maintained an Outperform rating and boosted their price target on Fabrinet (FN)'s stock from $25.00 to $27.50.00. Investment firm Stifel also raised its price target on the company's stock from $23.00 to $26.00, while maintaining a Buy rating.
For its first quarter fiscal 2016, Fabrinet posted revenue of $216.4 million and non-GAAP net income of $16.2 million, or $0.45 per diluted share, topping to the Capital IQ Consensus Estimate of $0.42 earnings per share on revenues of $208.7 million for the period
Fabrinet is a leading provider of advanced optical packaging and precision optical, electro-mechanical, and electronic manufacturing services to original equipment manufacturers of complex products, such as optical communication components, modules and subsystems, industrial lasers and sensors.
*

Pfizer Inc. (PFE) had its price target boosted by research analysts at Argus from $41.00 to $46.00, while maintaining a Buy rating on the company's stock
Pfizer recently reported third quarter 2015 revenues of $12.09 billion and net income of $2.13 billion or $0.34 per diluted share for the period
Pfizer, a biopharmaceutical company, discovers, develops, manufactures, and sells healthcare products worldwide.
**
Disclaimer: The disclaimer is to be read and fully understood before using our site, or joining our email list. CRWEWorld Finance is not a registered investment adviser. This material is for informational purposes only and should not be construed as an offer or solicitation of an offer to buy or sell securities. Investors should always conduct their own due diligence with any potential investment, with independent research and other professional advice. Read Full Disclaimer at www.crweworld.com/finance_disclaimer