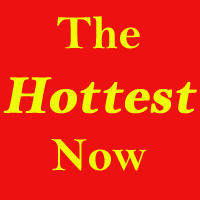 Embraer S.A. (NYSE:ERJ) and Boeing Co. (NYSE:BA) said after the closing bell Thursday that the government of Brazil has approved their strategic partnership that will position both companies to accelerate growth in global aerospace markets.
The government's approval comes after the two companies last month approved terms for the joint venture that will be made up of the commercial aircraft and services operations of Embraer.
As part of the deal between the aircraft makers, Boeing will hold an 80% ownership stake in the new company and Embraer will hold the remaining 20%.
**
Shares of Aehr Test Systems (Nasdaq:AEHR) plunged more than 25% in the extended session Thursday as the company released its quarterly financial results.
For its second quarter 2019, Aehr Test Systems posted net sales of $5.9 million, a 25.31% decrease year over year, and non-GAAP net loss of $405,000, or ($0.02) per diluted share, compared to non-GAAP net income of $424,000, or $0.02 per diluted share in the same period the prior year.
Aehr Test Systems is a worldwide provider of test systems for burning-in and testing logic, optical and memory integrated circuits and has over 2,500 systems installed worldwide.
**
Hancock Jaffe Laboratories Inc. (Nasdaq:HJLI) expects to achieve some significant milestones during the first quarter of 2019 in the development of two of its key products.
The company will begin a feasibility study for its CoreoGraft bioprosthetic graft on January 29th at the Texas Heart Institute. The pre-clinical study will involve a series of CoreoGraft implantations. HJLI expects to have preliminary results from the study immediately after the first implantations and final results from the study at the end of March, 2019.
Approximately 180,000 coronary artery bypass surgeries are performed each year in the U.S., necessitating between 300,000 and 450,00 bypass grafts to revascularize the heart. Studies have shown that up to 40 percent of saphenous vein grafts become occluded or clogged as early as one year after bypass surgery. The CoreoGraft is a potential alternative to saphenous vein grafting.
Additionally, HJLI has received regulatory approval from INVIMA - the Colombian equivalent of the U.S. Food and Drug Administration - to begin its first-in-human trial for the VenoValve.
HJLI said recently that end-points for its upcoming VenoValve first-in-human study will include improvements in reflux time, as well as rVCSS, VAS and VEINES scores, three well known clinical measurements for venous disease. Patients will be monitored at regular intervals during the study with the 90 day and 180 day results being of particular importance to the Company and the U.S. Food and Drug Administration (FDA). According to HJLI, knowledge gained from the Colombian study will be used to make any necessary design modifications to the VenoValves in preparation for its U.S. pivotal trial.
HJLI's VenoValve is a potential treatment and cure for severe chronic venous insufficiency (CVI), a condition that effects approximately 4.5 million people in the U.S. and tens of millions of additional patients worldwide. CVI occurs when the valves in the veins of deep venous system of the leg are injured or destroyed, causing blood to pool in the lower extremities.
HJLI specializes in developing and manufacturing bioprosthetic medical devices to establish improved standards of care for treating cardiac and vascular diseases.
**
Yuma Energy, Inc. (NYSEAmerican:YUMA) said that it received recently a deficiency letter from NYSE American, LLC indicating that the Company is not in compliance with the continued listing standards of the NYSE American Company Guide.
Specifically, the Letter informed Yuma Energy that the Exchange has determined that its common stock have been selling for a low price per share for a substantial period of time.
Yuma Energy is an independent Houston-based exploration and production company focused on acquiring, developing and exploring for conventional and unconventional oil and natural gas resources.
****
Disclaimer: The disclaimer is to be read and fully understood before using our site, or joining our email list. CRWEWorld Finance is not a registered investment adviser. This material is for informational purposes only and should not be construed as an offer or solicitation of an offer to buy or sell securities. Investors should always conduct their own due diligence with any potential investment, with independent research and other professional advice. Read Full Disclaimer at www.crweworld.com/finance_disclaimer
The news, reports, views and opinions of authors (or source) expressed are their own and do not necessarily represent the views of CRWE World.