AerCap Holdings N.V. (AER)'s stock had its price target increased to $70.00 from $68.00 by analysts at RBC Capital Markets, while maintaining an Outperform rating
AerCap posted third quarter adjusted net income of $328.0 million, or $1.66 per share, topping the Capital IQ Consensus Estimate of $1.50 earnings per share for the period
AerCap is the global leader in aircraft leasing with 1,725 owned, managed or on order aircraft in its portfolio.
**

Brokerage firm Deutsche Bank reiterated a Buy rating on Cabot Corporation (CBT) shares and boosted its price objective from $37.00 to $44.00
Cabot delivered fourth quarter fiscal 2015 net income of $43 million and adjusted earnings per share of $0.78 for the period.
Cabot said that it will close its carbon black manufacturing facility in Merak, Indonesia. The company expects the closure plan will result in a pre-tax charge to earnings of approximately $33 million, of which approximately $8 million of this amount is cash and $25 million is a non-cash charge. According to Cabot, annual savings related to the closure are estimated to be approximately $8 million, of which approximately $5 million is cash.
Cabot is a global specialty chemicals and performance materials company.
**
Investment analysts at Morgan Stanley raised their price target on shares of Amazon.com, Inc. (AMZN) from $750.00 to $800.00, while maintaining an Overweight rating.
Amazon.com recently reported third quarter 2015 net sales of $25.4 billion, a 23% increase year over year. For the fourth quarter 2015, the company expects net sales to be between $33.50 billion and $36.75 billion, or to grow between 14% and 25% compared versus the same period the prior year
Amazon.com operates as an online retailer in North America and internationally
**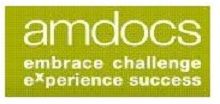 Equity research firm Stifel Nicolaus maintained a Buy rating on Amdocs Limited (DOX)'s stock and raised its price target from $63.00 to $65.00
Amdocs posted fourth quarter fiscal 2015 revenue of $927 million and non-GAAP net income of $130.4 million, or $0.84 per diluted share for the period. The company expects to deliver fiscal 2016 non-GAAP earnings per share growth of 3.5% to 7.5%.
Amdocs is the market-leader in customer experience software solutions and services for the world's largest communications, entertainment and media service providers.
**
Disclaimer: The disclaimer is to be read and fully understood before using our site, or joining our email list. CRWEWorld Finance is not a registered investment adviser. This material is for informational purposes only and should not be construed as an offer or solicitation of an offer to buy or sell securities. Investors should always conduct their own due diligence with any potential investment, with independent research and other professional advice. Read Full Disclaimer at www.crweworld.com/finance_disclaimer