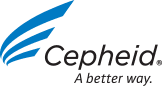 Equity research firm Stifel Nicolaus initiated coverage on Cepheid (CPHD) shares with a Buy rating and a price target of $42.00
Cepheid recently reported third quarter 2015 revenue of $126.5 million, representing growth of 10% versus the same period the prior year. The company expects fiscal 2015 revenue to be in the range of $537 million to $541 million
Cepheid is a leading molecular diagnostics company that is dedicated to improving healthcare by developing, manufacturing, and marketing accurate yet easy-to-use molecular systems and tests.
**

Brokerage firm Societe Generale upgraded shares of CGI Group, Inc. (GIB) from a Hold to a Buy rating. The company's stock had its price target increased to $65.00 from $60.00 by analysts at RBC Capital Markets, while Barclays boosted its price objective from $44.00 to $45.00
CGI posted fourth quarter fiscal 2015 revenue of $2.6 billion, a 4.1% increase year over year, and non-GAAP net income of $260.4 million, or $0.82 per share, compared to non-GAAP net income of $234.0 million, or $0.73 per share in the same period the prior year
CGI Group is the fifth largest independent information technology and business process services firm in the world.
**

Investment analysts at Leerink Partners raised their price target on Incyte Corp. (INCY)'s stock from $130.00 to $135.00, while maintaining an Outperform rating
Incyte recently delivered third quarter 2015 revenue of $187.6 million and a net loss of ($39.6) million, or ($0.22) per diluted share, surpassing Wall Street analysts' average estimate of ($0.41) loss per share for the period
Incyte is a biopharmaceutical company focused on the discovery, development and commercialization of proprietary therapeutics, primarily for oncology.
**
Luxoft Holding, Inc. (LXFT)'s stock had its price target increased to $81.00 from $75.00 by analysts at Monness Crespi & Hardt, while maintaining an Buy rating. UBS also reiterated a Buy rating on the compay's stock and boosted its price taarget from $74.00 to $84.00
For its second quarter fiscal 2016, Luxoft posted revenue of $161.5 million and non-GAAP net income of $28.6 million, or $0.84 per diluted share for the period. The company raised its original fiscal 2016 guidance, and now expects revenue to reach at least $645.5 million, compared to at least $640.3 million previously, and fully diluted EPS to reach at least $2.60 on a non-GAAP basis, compared to at least $2.55 previously
Luxoft Holding is a leading provider of software development services and innovative IT solutions to a global client base consisting primarily of large multinational corporations.
**
Disclaimer: The disclaimer is to be read and fully understood before using our site, or joining our email list. CRWEWorld Finance is not a registered investment adviser. This material is for informational purposes only and should not be construed as an offer or solicitation of an offer to buy or sell securities. Investors should always conduct their own due diligence with any potential investment, with independent research and other professional advice. Read Full Disclaimer at www.crweworld.com/finance_disclaimer