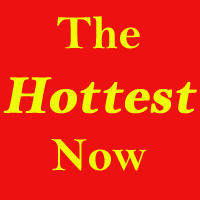 Shares of NuVasive, Inc. (Nasdaq:NUVA) surged more than 15% in after-hours trading Friday following a report by The Financial Times indicating that British medical devices giant Smith & Nephew plc (NYSE:SNN) is in talks to acquire the company in a transaction valued at over $3B.
NuVasive will release its fourth quarter and full year 2018 earnings results on Wednesday, February 20 after the close of the market.
NuVasive develops and markets minimally-disruptive surgical products and procedurally-integrated solutions for spine surgery.
**
Hancock Jaffe Laboratories Inc. (Nasdaq:HJLI) has two important studies starting this quarter. Its CoreoGraft animal study at the Texas Heart Institute will focus on short term graft patency and graft viability. The 30 day study will involve a series of CoreoGraft implantations tested for short term patency and flow rates, a problem which impacts a significant percentage of the 180,000 patients that have coronary bypass surgery each year in the U.S. The Company expects to have results from the CoreoGraft study available by the end of March 2019.
HJLI is also preparing for its VenoValve first-in-human trial in Bogota, Columbia. The Company has begun to screen patients for the trial, and will announce the date for the first VenoValve implantations once initial patient enrollment is completed. The VenoValve was developed to treat severe cases of chronic venous insufficiency (CVI), a debilitating condition often associated with open venous ulcers and intense pain. With an addressable market of approximately 4.5 million CVI sufferers, the VenoValve has the potential to equal or exceed the most commonly implanted medical devices, according to a research report from The Sage Group. There are currently no FDA approved treatments for deep venous CVI
HJLI specializes in developing and manufacturing bioprosthetic medical devices to establish improved standards of care for treating cardiac and vascular diseases.
**
Canopy Growth Corp. (NYSE:CGC) (TSX:WEED) will release its third quarter fiscal 2019 financial results after financial markets close on Thursday, February 14.
The diversified cannabis and hemp company said that it intends to increase by $30 million (CDN) its total investment in Canopy Rivers Inc. (TSXV:RIV), which has recently expanded its portfolio by making several innovative investments in the cannabis market worldwide. Canopy Growth is committed to fostering excellence in the cannabis industry and believes that, through Canopy Rivers, it can do so in ways that benefit Canopy Growth's operations and bottom line.
Canopy Growth engages in growing, possession, and sale of medical cannabis in Canada. Its products include dried flowers, oils and concentrates, softgel capsules, and hemps.
**
Aurora Cannabis Inc. (NYSE:ACB) (TSX:ACB) will report its second quarter fiscal 2019 financial results after the close of markets on Monday, February 11 with revenues anticipated of between $50 million and $55 million (net of excise taxes), compared to $11.7 million for the same period in the prior year, and compared to $29.7 million for the previous quarter.
Aurora produces and distributes medical cannabis products. It is vertically integrated and horizontally diversified across various segments of the cannabis value chain, from facility engineering and design to cannabis breeding, genetics research, production, derivatives, high value-add product development, home cultivation, wholesale, and retail distribution.
****
Disclaimer: The disclaimer is to be read and fully understood before using our site, or joining our email list. CRWEWorld Finance is not a registered investment adviser. This material is for informational purposes only and should not be construed as an offer or solicitation of an offer to buy or sell securities. Investors should always conduct their own due diligence with any potential investment, with independent research and other professional advice. Read Full Disclaimer at www.crweworld.com/finance_disclaimer