Shares of MasTec, Inc. (MTZ) were initiated with a Neutral rating and a price target of $21.00 by analysts at Citigroup.
MasTec recently reported third quarter 2015 revenue of $1.1 billion, a 15.5% decrease year over year, and non-GAAP net income of $20.4 million, or $0.26 per diluted share, compared to non-GAAP net income of $52.0 million, or $0.60 per diluted share in the same period the prior year.
MasTec said that its current backlog is at record levels, reflecting an approximate $500 million increase during the quarter across multiple segments and expects continued significant backlog growth during the fourth quarter, including over $1.5 billion of additional oil & gas projects awarded to the company.
MasTec is a leading infrastructure construction company operating mainly throughout North America across a range of industries.
**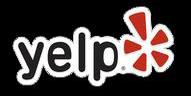 Investment firm RBC Capital Markets upgraded Yelp Inc. (YELP)'s stock from a Sector Perform to an Outperform rating and raised its price objective from $34.00 to $42.00
Yelp posted third quarter 2015 revenue of $143.6 million, reflecting a 40% year over year revenue growth. According to its business outlook for the fourth quarter of 2015, Yelp's net revenue is expected to be in the range of $149.5 million to $154.5 million, representing growth of approximately 38% at the midpoint compared to the same period the prior year
Yelp connects people with great local businesses. By the end of the third quarter 2015, Yelpers had written approximately 90 million rich, local reviews, making Yelp the leading local guide for real word-of-mouth on everything from boutiques and mechanics to restaurants and dentists.
**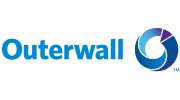 Analysts at ROTH Capital initiated Outerwall Inc. (OUTR) shares with a Buy rating and a price target of $80.00
Outerwall posted strong financial performance in the third quarter 2015, highlighted by net income of $37.3 million, representing growth of more than 108% year over year
Outerwall delivers breakthrough kiosk experiences that delight consumers and generate revenue for retailers. Its kiosks are in neighborhood grocery stores, drug stores, mass merchants, malls, and other retail locations in the United States, Canada, Puerto Rico, the United Kingdom, and Ireland
**

Brokerage firm Barclays reiterated an Overweight rating on TransDigm Group Inc. (TDG)'s stock and raised its price target from $246.00 to $265.00
For its fourth quarter fiscal 2015, TransDigm posted net sales of $809.8 million, a 26.1% increase year over year, and adjusted net income of $160.3 million, or $2.83 per share, compared to $125.4 million, or $2.21 per share in the same quarter the prior year
TransDigm Group, through its wholly-owned subsidiaries, is a leading global designer, producer and supplier of highly engineered aircraft components for use on nearly all commercial and military aircraft in service today
**
Disclaimer: The disclaimer is to be read and fully understood before using our site, or joining our email list. CRWEWorld Finance is not a registered investment adviser. This material is for informational purposes only and should not be construed as an offer or solicitation of an offer to buy or sell securities. Investors should always conduct their own due diligence with any potential investment, with independent research and other professional advice. Read Full Disclaimer at www.crweworld.com/finance_disclaimer