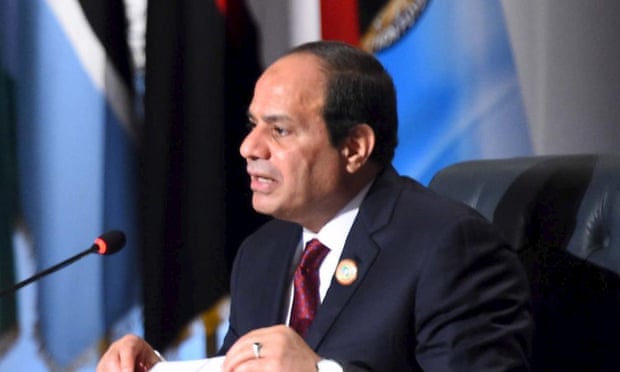 David Cameron has invited Egypt's president Abdel Fatah al-Sisi for talks in the UK, Downing Street has confirmed, despite widespread concern about the former army chief's authoritarianism and human rights record.
The prime minister's official spokeswoman said No 10 was looking at opportunities for a meeting in the UK. On Wednesday an Egyptian court upheld a death sentence against Sisi's predecessor Mohamed Morsi of the Muslim Brotherhood. Sisi led the coup that overthrew Morsi in 2013.
"We have been looking at the possibility of President al-Sisi coming to have bilateral talks with the prime minister later this year," the spokeswoman said.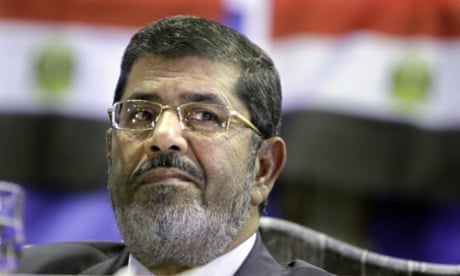 Egyptian court confirms Morsi death sentence over jailbreak during uprising
Read more
Hassiba Hadj Sahraou, Amnesty International's Middle East and North Africadeputy director, described the invitation as astonishing and short-sighted given the "appalling" human rights violations taking place in Egypt.
"There's been a sharp rise in the number of death sentences and executions since Sisi came to power, some of which have taken place after grossly unfair trials. Thousands have been detained and many languish in jail, including journalists, in an apparent attempt to quash all dissenting voices," Sahraou said.
"We want to see David Cameron personally raising human rights issues in a