Integration allows builders to seamlessly transfer sales & purchasing information collected in TopBuilder Solutions into IHMS, saving time & eliminating errors.
HOUSTON, TX, -

(
EINPresswire
via
NewMediaWire
) - November 26, 2015 - TopBuilder Solutions, a premier homebuilding industry customer relationship management (CRM) system, announced today integration with Mark Systems' IHMS (Integrated Homebuilder Management System) home builder software.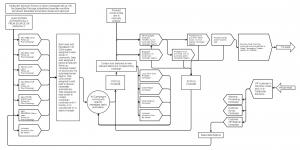 This integration allows a home builder to seamlessly transfer sales and purchasing information collected in TopBuilder Solutions directly into IHMS, saving time and eliminating errors. In addition, the transfer of customer information from IHMS back into TopBuilder Solutions allows for the automated delivery of satisfaction surveys, referral campaigns, and warranty follow-ups, for 'round trip' integration.


"Being able to offer a truly integrated single system, from dirt to warranty, and to include processes accounting and management of suspects to prospects to customers to referrals, is critical for builders and clearly provides them an ability to out-position their competition," said Erik Cofield, Industry Strategist, and EVP of TopBuilder Solutions. "For a builder to have one system of record, no finger pointing, and a team all moving in the same direction at the same time is critical to profitability," he added.


"The beauty of this integration is the seamless data flow between two systems. Mark Systems' open API allows for CRM packages to pull specific information out of a builders' IHMS and directly import into their sales system, without populating a spreadsheet or otherwise touching the data," said Kayla Ware, Marketing Director for Mark Systems.
About TopBuilder Solutions
TopBuilder Solutions provides hosted Customer Relationship Management (CRM) and Marketing software to builders. The marketing solutions include an email marketing campaign module, individual follow up campaigns and an industry centric newsletter, providing professionally authored construction related articles and branded email graphics/templates which are also available in the email marketing module.

TopBuilder Solution's mission is to help builders increase revenues and reduce costs through the prevention of lost sales and wasted marketing dollars while improving overall sales effectiveness. The system reduces costs by automating sales/marketing activities and streamlining the maintenance and sharing of prospect and sales data.
For more information contact Erik Cofield, CGA at 855-806-6648, info@topbuildersolutions.com, or visit
www.TopBuilderSolutions.com
.
About Mark Systems
Mark Systems' IHMS is the industry's only single-database, enterprise wide home builder software suite.
The premier residential construction software on the market today, IHMS combines a proven track record of performance with cutting edge technology to provide the financial control today's tough business climate demands.

Mark Systems' single-database architecture means that residential construction information is delivered instantly and transparently to every team member. Purchasing, scheduling, field operations, trade partners, sales office, and design center personnel all effortlessly share critical information.
For more information contact Kayla Ware at 609.702.9904, Info@MarkSystemsUSA.com, or visit
www.MarkSystemsUSA.com
.
TopBuilder Solutions
Erik Cofield
855-806-6648

The news, reports, views and opinions of authors (or source) expressed are their own and do not necessarily represent the views of CRWE World.