Whether you are a passionate outdoor person or you want to track your business travel records, Trip Tracker GPS has you all covered!
ROCHESTER, NY -

(
EINPresswire
via
NewMediaWire
) - January 4, 2016 - Whether you are a passionate outdoor person who likes jogging, hiking, running or cycling; or you are a small business owner who wants to track your business travel records; or you are a frequent traveler who wants to record your journeys; or you want to monitor and analyze your motion activities while you are inside a vehicle, a boating or an airplane or any moving objects,
Trip Tracker
GPS has you all covered!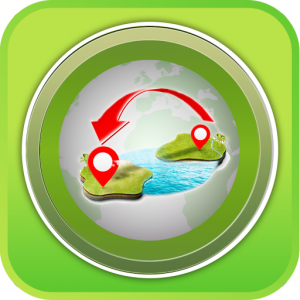 Duo-Pisces today is pleased to announce that Trip Tracker GPS app for iOS has been approved for release in all regions. Trip Tracker GPS allows users to track different trip types such as walking, running, cycling, driving, boating, flying, vacation, and etc. with a live map updating either in front or background modes. If in background mode, a user can continue, for example, to listen a music, or watch a video while Trip Tracker keeps updating the movement. In the end, the user can obtain, save, and share each trip type history with statistics like distance, duration and mean speed. The users can export all the trip history to an Excel file to have more complex analysis, or email, print summary report and share with others. In addition, unlike other GPS apps, a user does not need to create a user account to use Trip Tracker GPS, and all data are saved in the local device so that they are completely private unless the user choose to share the data with others.

"With Trip Tracker GPS, managing your complete mobility becomes much easier than ever before, and it saves your money by using just one single app to track various types of trips," explained Christine Wang of Duo-Pisces. "In addition, it allows the users to view either the standard, or the hybrid or the satellite images surrounding where the movement is."


Device Requirements:
* Requires iOS 7.1 for later
* Compatible with iPhone, iPad, and iPod touch. This app is optimized for iPad Pro.
Duo-Pisces
Christine Wang
585-485-4607
The news, reports, views and opinions of authors (or source) expressed are their own and do not necessarily represent the views of CRWE World.