These include top financial and commodity players as other globally recognized clearing firms
INCHEON, SOUTH KOREA -

(
EINPresswire
via
NewMediaWire
) - December 30, 2015 - Leading FCM, Trading Buyside Firms Connect to IHCOM Commodity Link for Pre-trade Certainty for Swaps Incheon Commodity Exchange (IHCOM), one of the most versatile commodity exchanges in Asia, announces today that it has added the support of a further seven futures commissions merchants (FCMs) to its Commodity Link service.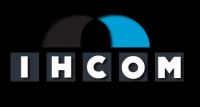 "While the industry is still implementing many aspects of the end-to-end infrastructure required for certainty of clearing of trades executed on SEFs, the Commodity Link service is in live production operation and ready for pre-trade screening of orders on SEF venues," said Ahn Jeong, Director of Commodities Trading for IHCOM.
Commodity Link is connected to or being implemented by swap execution facilities (SEFs) and designated contract markets and has been built in consultation with major clearing houses.
The trading regulations
require that a clearing member define limits and must carry out pre-trade credit checks on clients' orders prior to execution on SEFs. To meet these regulatory requirements, Commodity Link acts as a centralized hub and provides trading platforms, clearers/prime brokers, executing banks and buy-side firms the ability to monitor and manage pre- and post-trade credit in real-time across trading venues in a consolidated view.
The first trading venue completed a live credit default swap (CDS) index trade using IHCOM's Commodity Link service as the credit hub to verify pre-trade credit limits.
IHCOM's Commodity Link service offers clearing firms and buy-side firms the ability to manage trading and clearing limits in real-time for interest rate, credit and foreign exchange swaps. Firms are able to pre-screen orders to trade swaps prior to execution in low latency, providing certainty of clearing acceptance by their FCM at the time of execution.
About IHCOM
Incheon Commodity Exchange (IHCOM.org) is one of the most versatile commodity exchanges in Asia. The exchange operates and regulates a fully integrated exchange offering a comprehensive range of exchange-related facilities including listing, trading, clearing and settlement and depository services. IHCOM is an exchange hosting just under 1,000 diversified companies. We offer a diverse spread of products covering commodities, equities, derivatives, offshore listings, futures, options and services and bonds. In assisting the development of the Korean capital market, IHCOM is committed to provide the infrastructure and the trading technology needed to create a globally competitive and vibrant marketplace.
Incheon Commodity Exchange
IHCOM.ORG

The news, reports, views and opinions of authors (or source) expressed are their own and do not necessarily represent the views of CRWE World.