Giving recognition to the businesses behind the world's leading restaurants and restaurant brands
DUBAI, UNITED ARAB EMIRATES -

(
EINPresswire
via
NewMediaWire
) - January 11, 2016 - The
Global Restaurant Investment Forum
(
GRIF
), the world's leading event for the restaurant investment community, have opened nominations for the inaugural
Global Restaurant Awards
, which is an endeavour to recognise the businesses that form the backbone of the world's leading restaurants and restaurant brands. This unique concept has been developed in collaboration with The Caterer part of the Travel Weekly Group in the UK, which is now Europe's largest B2B travel and hospitality Media Company.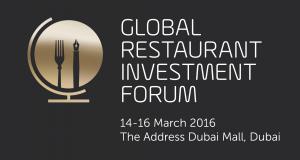 The awards ceremony will be hosted at the iconic Burj Al Arab Jumeirah in Dubai by Jumeirah Group. Gerald Lawless, President and Group CEO, Jumeirah Group, commented: "Jumeirah is delighted to be hosting the first ever Global Restaurant Awards as part of the Global Restaurant Investment Forum." Mr Lawless further confirmed, "Dubai, one of the world's most dynamic cities, hosts a magnificent array of food and beverage choices. Jumeirah plays a significant role with more than 100 outlets, and this prestigious event will be the highlight of GRIF as well as a showcase of the award-winning Jumeirah culinary arts."
The Global Restaurants Awards are an opportunity for industry leaders to get together and celebrate those organisations that have displayed innovation, vision and leadership in their businesses and concepts, recognising their engagement with consumers through social media, technology, design or sustainability. The award categories and nominations include: Sustainability Award; Restaurant Technology Award; Design Award; New Concept Award; International Growth Award (branded); International Growth Award (non-branded); Hotel F&B Excellence Award; Food Excellence Award; Investor Award; Marketing Award; Regional Award; Global Restaurateur of the Year and Legend Award, and the winning criteria will be based on a brand's ability to demonstrate skill and innovation in their nominated category.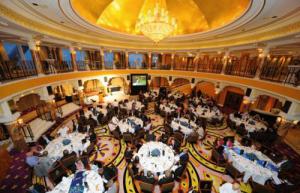 Duncan Horton, Group CEO of Travel Weekly Group said, 'The launch of these Awards is a significant step in launching the first overseas Awards event and building on the success we have already achieved with our UK events which include the Cateys, Hotel Cateys and Food Service Cateys. We are delighted to be working with Bench Events who we see as the perfect partner to build a series of partnership events around the world'.
Jonathan Worsley, Chairman, Bench Events said, "The announcement of the Global Restaurant Awards signals the beginning of a pivotal trend in the global hospitality industry, where the vision and accomplishments of the stakeholders, investors and architects behind these businesses are celebrated. We are delighted to be launching the awards with The Travel Weekly Group and Jumeirah Group."
The Global Restaurant Awards will provide a platform to acknowledge and congratulate the brands and concepts that have revolutionised the current culinary landscape, bringing a new vibrancy to the industry and above all pushing boundaries to achieve perfection.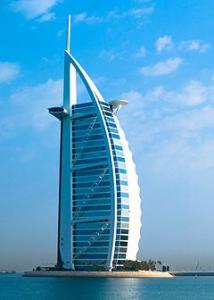 NOMINATE YOUR BUSINESS FOR AN AWARD NOW!
http://www.restaurant-invest.com/awards/nominate-a-business
About the Global Restaurant Investment Forum (GRIF)
Launched in 2014, GRIF is an annual event for the restaurant and hospitality community. It is a forum that brings together industry leaders and professionals from the hospitality industry, F&B brands, investors, hoteliers, owners, lenders, franchisors, franchisees, suppliers and other key industry professionals from across the Middle East region. GRIF's features include conferences, roundtable and panel discussions, culinary receptions and other knowledge-sharing platforms together with several senior-level networking opportunities spread over three days. The event is geared towards helping attendees gain valuable insights from industry leaders, build contacts, share best practices with the industry and gain confidence in the market.
GRIF is organised by Bench Events (
www.benchevents.com
) which is known for producing, alongside Questex Travel + Hospitality and MEED Events, several top-level hotel conferences around the world including the International Hotel Investment Forum, Berlin, the Arabian Hotel Investment Conference, Dubai, CATHIC, Istanbul, Russia & CIS Hotel Investment Conference, Moscow and Africa Hotel Investment Conference, Addis Ababa.
For more information about GRIF, please visit:
www.restaurant-invest.com
Mala Patel
Bench Events
447930573621

The news, reports, views and opinions of authors (or source) expressed are their own and do not necessarily represent the views of CRWE World.