Inspired by Temple Grandin & Friends: Autism Works Now! Musical Event May 2015
LOS ANGELES, CA -

(
EINPresswire
via
NewMediaWire
) - January 18, 2016 -
Autism Movement Therapy
, an LA based non-profit, announced that they are the recipient of a 2016 Autism Speaks Local Community Grant. The grant will help fund the Autism Works Now! pilot program inspired by the May 2015
Temple Grandin
& Friends: Autism Works Now! event at the LA Live Center in downtown Los Angeles hosted by Joe Mantegna that featured James Durbin, Susan Sheller, Lonnie Park, Chadwick, Matt and Ed Asner, Dr. Stephen Shore and Temple Grandin.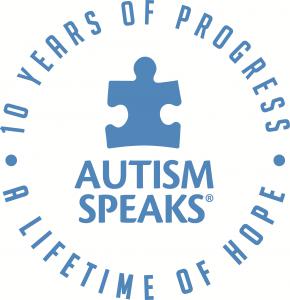 Autism Works Now! educates individuals from 17 years of age and up with autism and related differences in their pre-employment skills
Workplace Readiness Workshop
so that they can be job ready. Autism Works Now! also acts as a temporary job agency to find and place individuals with ASD in meaningful jobs.

Founder of Autism Movement Therapy, Joanne Lara tell us, "our vision is that individuals with autism have a great deal to offer to the job market, in many different facets, and with temporary job placement the employer is able to get to know the potential employee and see the benefits that he/she can bring to the table."
The Director of the Autism Works Now! program Susan Osborne adds "our young adults are committed and want to work, they just need the opportunity."

Information about the Workplace Readiness Workshops in the San Fernando Valley and Culver City can be found on the website at AutismWorksNow.org or by contacting Joanne Lara at jolara@roadrunner.com or Susan Osborne at sosborne.awn@gmail.com

About Autism Movement Therapy
Lara's nonprofit Autism Movement Therapy, Inc produced Temple Grandin & Friends: Autism Works Now, a musically driven event honoring Dr. Grandin to support job opportunities for individuals with autism and related differences in Los Angeles, May 20th at the Club Nokia.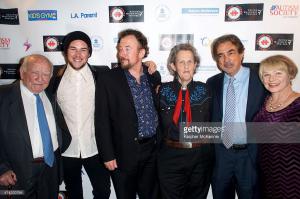 Joanne is a columnist for Autism Asperger's Digest, core adjunct faculty at National University and was the autism consult for Kiefer Sutherland's FOX show TOUCH. She authored the recently published methods book Autism Movement Therapy® Method: Waking up the Brain! for Jessica Kingsley Publishers, London. A new Autism Works Now methods book with JKP is in the works. Autism Works Now is a pilot program umbrella-ed under AMT empowering young adults with autism in job readiness skills.

Susan Osborne has worked in the autism education field for 10 years. She is deeply committed to helping individuals on the autism spectrum find a place in life where they are valued and appreciated and can reach their fullest potential.


"Programs like Joanne's Autism Movement Therapy offer opportunities for our kids to develop the necessary and fundamental skills that benefit all our kids. Art saved my life!" -Temple Grandin, PhD
Autism Movement Therapy, Inc.
Joanne Lara
3232400361

The news, reports, views and opinions of authors (or source) expressed are their own and do not necessarily represent the views of CRWE World.