Innovative lighting-related equipment, components, technologies and applications in one integrated platform
HONG KONG -

(
EINPresswire
via
NewMediaWire
) - January 21, 2016 - The 21st edition of the Guangzhou International Lighting Exhibition, the most influential and comprehensive lighting and LED event in Asia, is set to take place from 9 – 12 June 2016. Once again, the event will be held at the China Import and Export Fair Complex in Guangzhou, China.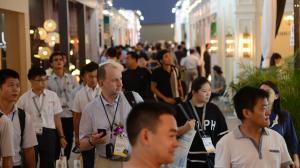 At the fair's upcoming edition, participants can expect the forward-thinking theme, "THINKLIGHT: A new dimension", to take centre stage and promote out-of-the-box thinking to manage shifting market dynamics. Presently, lighting is being used for purposes beyond those of basic illumination such as detecting occupancy, adjusting to different moods, conserving energy and optimising operation via remote controls. The functions of lighting greatly increase when combined with intelligent motion or ambient light sensors and integrated into programmable networks.
Referencing the 2016 show's theme, Ms Lucia Wong, Deputy General Manager of Messe Frankfurt (Shanghai) Ltd, expressed: "In the Internet Plus era, the lighting industry is evolving with opportunities abound. Smart lighting has become a vital element in IoT-enabled homes as lighting plays a larger role in appliances, heating systems and metering. Such advancements in lighting technologies not only serve to enhance functionality and efficiency, but also to enable diversified applications to optimise living comfort. Perseverance, exploration and interaction are key factors to sector development and we must continue to work closely with the lighting community to explore and unveil the next industry breakthrough. The fair continues to be a trusted platform for showcasing innovative technologies and encouraging industry players to think unconventionally from technical, market and design perspectives."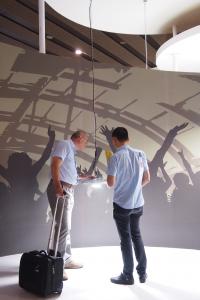 Innovative lighting-related equipment, components, technologies and applications in one integrated platform
The event's extensive product category coverage is unrivalled in terms of depth and breadth. As an integrated platform, the one-stop solutions exhibition facilitates sourcing by not only fostering business collaboration between exhibitors, but also by consolidating lighting-related equipment, components, technologies and applications into one location for buyers.
Influenced by the Industry 4.0 revolution, industrial lighting and LED plants are adopting increasingly automated manufacturing production processes. As such, more intelligent machinery is in demand. Related solutions to be displayed at the fair include:
Equipment & Component
- Simulation, inspection, measurement, testing and evaluation equipment
- Lighting accessories and electronic components
- Components for LED packages (Wafers, phosphor, sealing materials, substrates)
The fair also aims to help industry players in the LED arena remain competitive in a challenging general lighting market. To do so, they must improve efficacy, reduce costs and increase colour consistency. Related exhibits this year include:
LED Technology
- LED chips
- LED packaging
- Power supply and ICs (LED drivers, driver ICs, converters)
- LED modules and light engines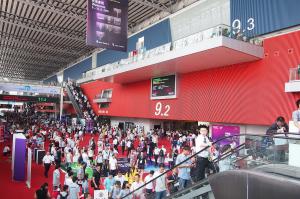 Furthermore, various lighting solution exhibits will focus on the trending market topics of sustainability, quality of lights and smart controls. Related solutions to be showcased include:
Lighting Application
- Residential lighting
- Commercial lighting (Retail, office, hospitality, industrial)
- Architectural lighting
- Urban lighting
- Transport lighting
- Electric lights
The Guangzhou International Lighting Exhibition, along with the concurrently held Guangzhou Electrical Building Technology, is headed by the biennial Light + Building event, which will take place from 13 – 18 March 2016 in Frankfurt, Germany.
Messe Frankfurt also offers a series of other light and building technology events worldwide, including the Shanghai International Lighting Fair, BIEL Light + Building in Argentina, Light Middle East in the United Arab Emirates, Interlight Moscow powered by Light + Building in Russia, Light India, the LED Expo New Delhi, and the LED Expo Mumbai in India.
For more information regarding the shows, please visit
www.light.messefrankfurt.com.cn
or email light@china.messefrankfurt.com.
For more information on Light + Building shows worldwide, please visit
www.light-building.com/brand
.
Background information on Messe Frankfurt
Messe Frankfurt is one of the world's leading trade fair organisers, generating around €645* million in sales and employing 2,297* people. The Messe Frankfurt Group has a global network of 29 subsidiaries and 57 international Sales Partners, allowing it to serve its customers on location in more than 160 countries. Messe Frankfurt events take place at more than 40 locations around the globe. In 2015, Messe Frankfurt organised 132* trade fairs, of which more than half took place outside Germany.
Comprising an area of 592,127 square metres, Messe Frankfurt's exhibition grounds are home to ten exhibition halls. The company also operates two congress centres. The historic Festhalle, one of the most popular venues in Germany, plays host to events of all kinds. Messe Frankfurt is publicly owned, with the City of Frankfurt holding 60 percent and the State of Hesse 40 percent.
For more information, please visit our website at:
www.messefrankfurt.com
.
*Preliminary figures for 2015
Marissa Cho
Messe Frankfurt (HK) Ltd
+852 2238 9941

The news, reports, views and opinions of authors (or source) expressed are their own and do not necessarily represent the views of CRWE World.