NASSAU, BAHAMAS -

(
EINPresswire
via
NewMediaWire
) - October 7, 2015 - The entire tourism sector of The Islands Of The Bahamas has come together in an unprecedented public and private sector disaster relief effort, to speed the delivery of vital goods and supplies to the island populations most severely impacted by Hurricane Joaquin.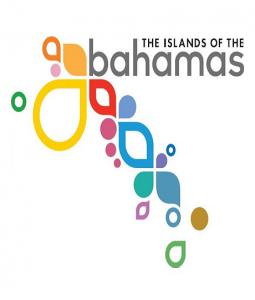 "This tremendous outpouring of support from all our industry partners and tourism stakeholders is making an immediate and enormous difference in the lives of our fellow Bahamians," said Joy Jibrilu, Director General, Bahamas Ministry of Tourism. "Our heartfelt gratitude goes out to all who have contributed to this massive effort, and who continue to work tirelessly to ensure that relief is delivered to these communities in a timely and sustained basis," she continued.
"From the moment we convened The Bahamas Ministry Of Tourism's crisis management team, the degree of cooperation and collaboration has been truly exceptional. We are extremely grateful to all the hard working representatives at the National Emergency Management Agency (NEMA), Bahamas Hotel and Tourism Association (BHTA), Nassau Airport Development Company, the Port Authority, the Met Office and other relevant authorities, who worked round the clock to ensure the seamless flow of information that kept our offices and affiliate agencies constantly updated.
We are so proud of our extended Bahamian family, and we know that together, as we start to rebuild our lives and our futures, we will emerge from this tragedy stronger and more resilient than ever," Jibrilu concluded.
The Bahamas Hotel and Tourism Association has also released a statement from its president, Stuart Bowe, which reads, "The Bahamas Hotel and Tourism Association is pleased to work with our industry partners; The Bahamas Ministry of Tourism (BMOT), the varying Promotion Boards and other Industry Partners on the "Tourism Sector Relief Efforts". The BHTA has a long history of collaborating with the public sector on matters of paramount importance to the success and sustainability of our Tourism Product. This relief effort, aimed to provide aid to persons suffering from the impact of Hurricane Joaquin, may well be "the" most important initiative we have undertaken together. We applaud each and every individual; every organization, association, government department; all entities private or public sector led, for their efforts to mitigate the anguish that our fellow Bahamians continue to endure. We, as representatives of our integral "Tourism Sector" wish to do our part to end the suffering."
Eastern Airlines has very generously donated the use of a cargo plane and volunteers to transport collected goods to the affected areas. As part of the Tourism Stakeholder's disaster relief effort, on Friday, October 9th, Eastern Airlines will be sending the cargo plane from Florida to Grand Bahama Island and Nassau to collect donated goods and transport them to the affected islands via Exuma and San Salvador. Joining the crew from Eastern will be representatives from The Bahamas Ministry of Tourism and Bahamas Hotel and Tourism Association, who will assist with the distribution of the goods amongst all the islands affected. The Ministry of Tourism extends heartfelt thanks to Eastern Airlines for this incredibly generous donation.
If you wish to join us in sending items to the affected areas, items should be dropped off at the Red Cross in Grand Bahama, which is located at the following address:
#91 Jobson Avenue
Grand Bahama
Tel: 352-7163 / 352-7165 or
Cell: 557-6932 (Stephanie Barr)
The Bahamas Red Cross continues to accept supplies and donations at their Headquarters on John F. Kennedy Drive. Contact The Bahamas Red Cross.
Address:
John F. Kennedy Drive
P.O. Box 8331
Nassau, Bahamas
Tel: +1 (242)-323-7370, +1 (242)-328-4415
Fax: +1 (242)-323-7404
Email: redcross@bahamas.net.bs
About The Islands Of The Bahamas
The Islands Of The Bahamas have a place in the sun for everyone from Nassau and Paradise Island to Grand Bahama to The Abaco Islands, The Exuma Islands, Harbour Island, Long Island and others. Each island has its own personality and attractions for a variety of vacation styles with some of the world's best golf, scuba diving, fishing, sailing, boating, as well as shopping and dining. The destination offers an easily accessible tropical getaway and provides convenience for travelers with pre-clearance through U.S. customs and immigration, and the Bahamian dollar is on par with the U.S. dollar. Do everything or do nothing, just remember It's Better in The Bahamas.
For more information on travel packages, activities and accommodations, call 1-800-Bahamas or visit
www.Bahamas.com
.
Look for The Bahamas on the web on:
Facebook -
https://www.facebook.com/pages/The-Bahamas/108113092544199
Twitter -
https://twitter.com/visitthebahamas
YouTube -
https://www.youtube.com/user/VisittheBahamas
Mia Weech-Lange
Bahamas Ministry of Tourism
561-655-1530

The news, reports, views and opinions of authors (or source) expressed are their own and do not necessarily represent the views of CRWE World.