In Vitro Diagnostics markets in Europe, Japan and the U.S. are expected to report modest growth in the next five to ten years.
BANGALORE, INDIA -

(
EINPresswire
via
NewMediaWire
) - October 13, 2015 - Market analysts are of the opinion that the in-vitro diagnostics will be the biggest growth sector in medtech sales. By the year 2020, experts feel, the world medtech sales forecast is projected to hit $477.5 billion and will grow more slowly than the pharmaceutical sector which is projected to have a CAGR of 4.9 percent.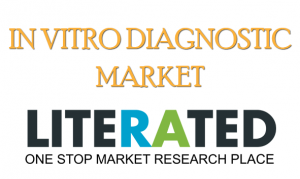 Between the years of 2014 and 2020, the Medtech industry has a projected CAGR of 4.1 percent and consequently the worldwide medtech R&D spend is expected to grow at least by 3.5 percent by 2020, reaching $29.5 billion.
One of the most important segments of the medtech industry is the in-vitro diagnostics segment. While the In-Vitro Diagnostics markets in Europe, Japan and the U.S. are expected to report modest growth in the next five to ten years, the Asian market is expected to see a significant growth. Developing and emerging markets in Asia will grow rapidly as the middle class and aging population seek out more
healthcare services
. This has resulted in many of the current industry leaders reaching out into these developing and emerging markets.
The in-vitro market of China itself was estimated to be worth $2,190 million in 2014 and is expected to grow to $4,235 million by 2019.
The large aging population of the country, the prevalence of non-communicable chronic diseases, significant urban populations, and government support of the healthcare market, among other factors, are expected to drive the growth of the IVD market.
One of the rising markets in this aspect is Vietnam. The country's in-vitro market is estimated to be worth around $61.4 million and this market is expected to grow significantly to reach $80.5 million by 2019. Increasing business investment, industrialization and tourism are the key drivers for Vietnam's market.
The highest rated healthcare system in Southeast Asia belongs to Singapore and the country's in-vitro market is valued at an estimated $89 million. A highly competitive in-vitro market exists in Singapore, and many of the leading global companies in the industry are active in Singapore.
For more market research reports on IVR Market visit
https://literated.com/industry/In-Vitro-Diagnostics
About Literated.com
Literated.com is a one stop market research and e-commerce platform catering to the needs of businesses and knowledge workers who are dependent on market research information for their work.
The news, reports, views and opinions of authors (or source) expressed are their own and do not necessarily represent the views of CRWE World.