Sandy Area Real Estate Professional Pays It Forward with Heroes Home Advantage
SANDY, Utah -

(
EINPresswire
via
NewMediaWire
) - October 14, 2015 - Sandy Area Real Estate Professional Pays It Forward with Heroes Home Advantage.
Heroes Home Advantage proudly announces that real estate agent Jana Priest with Equity Real Estate – Solid in Salt Lake County has renewed her commitment to giving back to her local Heroes for a second year.

The
real estate rebate
program provides rebates, discounts and credits to local heroes who are purchasing or selling a home. She have demonstrated her commitment to helping those who protect and enrich the lives of Salt Lake County residents. Through the Heroes Home Advantage program, Jana will donate 25% of her entire company's commission in cash back or credit as allowable per the realtor's state.
"I am honored to give back to Heroes in this amazing way. It is a very small "thank you" to military, police, firefighters, medical staff and teachers. I appreciate and respect the service and the sacrifice that you have given for all of us." Said Jana Priest, Equity Real Estate - Solid. "I am so happy for the opportunity to give back to you and help a "Hero" achieve the dream of homeownership!"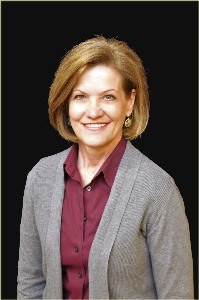 The Heroes Home Advantage real estate rebate program is available for all members of the military, law enforcement, firefighters, first responders, health care professionals, and teachers. Anyone in those lines of profession is eligible, whether they currently or previously served their country.
For more information about Heroes Home Advantage, visit HeroesHomeAdvantage.com or email info@HeroesHomeAdvantage.com.
About Heroes Home Advantage

Heroes Home Advantage was founded in 2011 by Michele Ladd in Rochester NY. Ladd's son Tommy, a United States Marine Corps combat veteran, completed two deployments to Iraq while her second son Tyler served in the United States Navy. Upon the two returning home safely, Michele decided to give back to local heroes and began reaching out to real estate professionals across the country to help her in her plight. Heroes Home Advantage is growing and is currently in 35 states with over 600 Realtors, lenders and vender partners. To date, the organization has helped America's heroes save nearly $2,000,000 in credits, rebates and discounts to say "thank you for your services to our country and communities."



Contact:
Jana Priest, Equity Real Estate – Solid
(801) 557-7866
janapriest@comcast.net
www.janapriest.com
The news, reports, views and opinions of authors (or source) expressed are their own and do not necessarily represent the views of CRWE World.