Police chiefs, command staff and line-level officers to discuss current issues in law enforcement
IRVINE, Calif. -

(
EINPresswire
via
NewMediaWire
) - October 18, 2015 - California Southern University will co-present, with the University of California, Irvine, the 2015 Police Leadership Forum. The event will be held on November 6, 2015 in the Student Center on the UCI campus, from 10:00 a.m. to 1:00 p.m.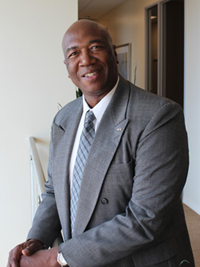 The forum will give law enforcement personnel, civic leaders and the public at large the opportunity to hear Southern California law enforcement executive leadership, command staff and line-level officers discuss the most critical issues facing law enforcement today, in a three-panel format. An Executive Panel comprised of police chiefs and sheriff's office executives from Southern California communities will lead off the event, followed by a command panel and a third panel of line-level officers.
Retired police chief Tommy Tunson—chairman of the Criminal Justice Department at California Southern University—and Chief Jorge Cisneros of the UCI Police Department will moderate the event. Attendees will be invited to participate in a question-and-answer session following the panel discussion.
Topics to be discussed include: 21st-century law enforcement strategies, the President's Task Force Report, use of force and body cams, the future of community-oriented policing, political influence on law enforcement, cultural conflict resolution, bias-based policing, career development in law enforcement, vertical and horizontal task communication, organizational succession, and community law enforcement education.
About CalSouthern:
California Southern University is a regionally accredited university, offering online degree programs at the bachelor's, master's and doctoral levels in business, law, criminal justice and psychology to a nationwide and international student body, utilizing a proprietary learning system. CalSouthern is accredited by the WASC Senior College and University Commission, 985 Atlantic Avenue, #100, Alameda, CA 94501, (510) 748-9001. To learn more about online education at CalSouthern, please visit
www.calsouthern.edu
.
Tommy Tunson
California Southern University
714 882 7805

The news, reports, views and opinions of authors (or source) expressed are their own and do not necessarily represent the views of CRWE World.