Tele robots are the new age nurse that patrol hospital hallways on more routine rounds,checking out patients & managing their individual charts and vital signs
BANGALORE, INDIA -

(
EINPresswire
via
NewMediaWire
) - October 18, 2015 - New ideas for improving and managing human health even as the regulators, politicians, and corporate executives hash out more regulations. Market analysts have predicted five trends emerging technologies that need to be watched out for in 2015 and 2016. These are: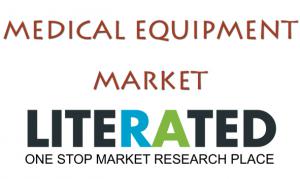 Cutting Back on Melanoma Biopsies: A hand held tool approved by the FDA for multi-spectral analysis of tissue morphology that helps dermatologists to identify instantly the most deadly form of skin cancer, melanoma. It had been nearly impossible to know for sure without an invasive surgical biopsy earlier. This is the MelaFind optical scanner which is a handheld tool approved by the FDA for multi-spectral analysis of tissue morphology and helps a doctor to decide to go for a diagnosis or not.
Electronic Aspirin: A technology under clinical investigation at the Automatic Technologies, Inc. is a patient-powered tool for blocking SPG signals at the first sign of a headache. This medical tool would help doctors to identify the reason for a headache. Any headache can be a result of migraines, cluster headaches and other causes of chronic, excruciating head or facial pain. With the new medical equipment, doctors would be able to identify the reason for the most severe, chronic forms of headache that have been associated with sphenopalatine ganglion (SPG), a facial nerve bundle.
Needle-Free Diabetes Care: Today's best options for automating most of the complicated daily process of blood sugar management are the continuous glucose monitoring and insulin pumps. However, this requires the need for skin pricks and shots. Echo Therapeutics is in the process of developing technologies that would replace the poke with a patch. This technology allows the user to monitor glucose levels in the blood by using a transdermal bio-sensor that reads blood analytes through the skin without drawing blood. A hand held electric-toothbrush-like device that removes just enough top-layer skin cells to put the patient's blood chemistry within signal range of a patch-borne biosensor is at the core of this new technology.
Robotic Check-Ups: Tele robots are the new age nurse that patrol hospital hallways on more routine rounds, checking on patients in different rooms and managing their individual charts and vital signs without direct human intervention. The first such autonomous navigation remote-presence robots to receive FDA clearance for hospital use are the RP-VITA Remote Presence Robot produced jointly by iRobot Corp. and InTouch Health . A two-way video screen and medical monitoring equipment, programmed to maneuver through the busy halls of a hospital comprises the new health care robot
For More Market Research Reports on Medical Equipment Market visit
https://literated.com/industry/Medical-Equipment
About Literated.com

Literated.com is a one stop market research and e-commerce platform catering to the needs of businesses and knowledge workers who are dependent on market research information for their work.


The news, reports, views and opinions of authors (or source) expressed are their own and do not necessarily represent the views of CRWE World.