"SHELTER" Advance Screening Plus Coalition For The Homeless Awareness Program
NEW YORK -

(
EINPresswire
via
NewMediaWire
) - November 4, 2015 -
The New York Film Critics Series®
(NYFCS®), a premiere screening company, has partnered with the nation's leading independent cinemas to present live, in-theater events. The evenings are moderated by Peter Travers, film critic for Rolling Stone Magazine and ABC's Popcorn, along with additional coverage by Alison Bailes of BBC.com and WOR Radio. NYFCS offers screenings of movies before their theatrical release and presents interactive, big-screen HD simulcast with the stars and filmmakers.
www.nyfilmcriticsseries.com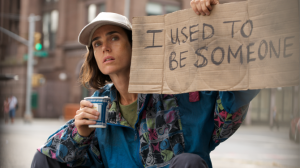 Our next NYFCS screening will be "
Shelter
" (national release November, 13th 2015). The event will take place live in New York November 9th, 2015 and will be seen throughout the country on November 10th 2015 along with a live discussion with the stars and director. "Shelter" is an American drama film written and directed by Paul Bettany. The film stars Jennifer Connelly, Anthony Mackie, Rob Morgan, Amy Hargreaves and Bruce Altman. Coming from two different worlds the main characters fall in love while homeless on the streets of New York. "Shelter" explores how they got there, and as more is revealed about their pasts, it's clear that they need each other to build a future. The film is a love letter to the great New York dramas of the '70s and an unsparing story of loss, love, sacrifice, redemption and, ultimately, hope. The film is being released by Screen Media Films.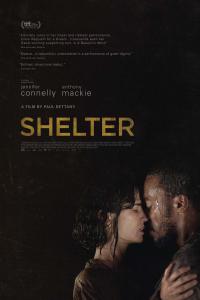 The NYFCS is participating in an awareness program for affordable housing, sufficient food and the chance to work for a living wage are fundamental rights in a civilized society.
The Coalition for the Homeless
is the nation's oldest advocacy and direct service organization helping homeless men, women and children. They believe that affordable housing, sufficient food and the chance to work for a living wage are fundamental rights in a civilized society. Since their inception in 1981, the Coalition has worked through litigation, public education and direct services to ensure that these goals are realized.
https://vimeo.com/143409442
NYFCS® takes place exclusively in theaters and is never available on TV or the Internet. The events, including interviews and interactive audience involvement, are HD Simulcast to 65 select major markets so that everyone throughout the country can enjoy up close and personal moments from major movie stars, producers, writers and directors in the comfort of their own neighborhood theater. On a monthly basis, audiences experience all of the excitement of live Q&A sessions hosted by Peter Travers. Each screening brings the energy and VIP nature of prestigious, NYC screenings to nationwide audiences. This is a comprehensive, industry-wide, marketing tool complete with robust media and in-theater assets to 400+ screens.
Citi® is the Official Card of this event.
www.citiprivatepass.com
. This relationship was arranged by The Erlick Group (
http://www.erlick-group.com
), a leading NYC-based entertainment sponsorship agency that has represented leading properties in film, music, theatre and venues for the past 22 years.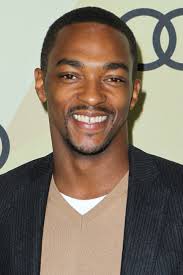 The NYFCS® screening series has recently included guests & films such as: Oscar® Winners Al Pacino, Russell Crowe, Francis McDormand, Juliette Binoche, and Shirley MacLaine. Movies such as: GONE GIRL, AND SO IT GOES (starring Michael Douglas & Diane Keaton) with a live visit by director Rob Reiner; CHILD OF GOD with live appearances by James Franco & Scott Haze; HECTOR AND THE SEARCH FOR HAPPINESS with star Simon Pegg and filmmaker Peter Chelsom on hand, WHAT IF with live appearances by stars Daniel Radcliffe and Zoe Kazan; CHEF with filmmaker & star Jon Favreau (Iron Man, Elf, Made, Swingers) in attendance; and LOCKE with live appearances by star Tom Hardy and writer / director Steven Knight (Eastern Promises & Dirty Pretty Things). Other gems screened at NYFCS® include: NEBRASKA, AMERICAN HUSTLE, AT MIDDLETON and BREATHE IN.
About The New York Film Critics Series®:
Peter Travers, Host: Peter is an American film critic, who has written for, in turn, People and Rolling Stone. Travers also hosts a celebrity interview show called Popcorn on ABC News Now and ABCNews.com. Travers joined Rolling Stone in 1989 after a four-year stint with People. He's best known for his basic writing style that eschews a more sophisticated analysis for an easy-to-read and often very opinionated form. According to efilmcritic.com, Travers is the nation's most blurbed film critic. Peter has hosted the NYFCS for over 10 years. In addition to Rolling Stone Magazine, ABC-TV, Peter appears regularly on Newsweek & The Daily Beast, The Soho Apple Store, and CNN.
Alison Bailes, Co-Host: Alison is the film critic for WOR radio and
www.fiftyisthenewfifty.com
. She produces and hosts a series for BBC.com and guest hosts the New York Film Critics Series® and maintains her own film website:
www.alisonbailes.com
. From 2005-2009 Alison co-hosted the NBC Universal weekly movie review show "Lyons & Bailes Reel Talk". Prior to joining WNBC, Alison created "At The Angelika" for the Independent Film Channel.
Screen Media: Screen Media acquires the rights to high quality, independent feature films for the US and Canada. Recent acquisitions include Jake Paltrow's "Young Ones," starring Michael Shannon, Nicholas Hoult and Elle Fanning, and "About Alex," starring Aubrey Plaza, Max Greenfield, Maggie Grace and more. Recent theatrical releases include festival favorites "The Lifeguard", starring Kristen Bell; Kyle Patrick Alvarez's "C.O.G.", the first film adaptation of famed author David Sedaris; "A Birder's Guide to Everything", starring Ben Kingsley, Kodi Smit-McPhee and Katie Chang. Previous theatrical releases include "The City of Your Final Destination", starring Anthony Hopkins, Charlotte Gainsbourg and Mark Ehrenkranz.

NY FILM CRITICS NATIONAL SCREENING SERIES(R)
6155040765

The news, reports, views and opinions of authors (or source) expressed are their own and do not necessarily represent the views of CRWE World.