Freedom Golf Association (FGA) is ready for Giving Tuesday on December 1, 2015 and seek those that want to support FGA's effort
CHICAGO -

(
EINPresswire
via
NewMediaWire
) - November 9, 2015 -
Freedom Golf Association
(FGA), an organization founded in 2012 with a primary goal of advancing the delivery of grass roots golf instruction to individuals with special needs and disabled veterans is ready for
Giving Tuesday
(December 1) and seek those that want to support FGA's effort.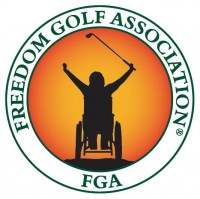 What is Giving Tuesday? "We have a day for giving thanks. We have two for getting deals. Now, we have Giving Tuesday, a global day dedicated to giving back," states Lisa Ewers, FGA Director of Development. "On Tuesday, December 1, 2015, charities, families, businesses, community centers, and students around the world will come together for one common purpose: to celebrate generosity and to give," continued Ewers.
Through the generous support of donors, FGA is able to provide clinics and events to the special needs community and disabled veterans. Ewers went on to say, "It's a simple idea. Just find a way for your family, community, your company or your organization to come together to give something more. Then tell everyone you can about how you are giving." Funds raised from Giving Tuesday will greatly assist FGA's efforts to expand its programming. "Our goal is to present a well-planned calendar of clinics and events during 2016, and by joining Giving Tuesday people can feel secure in knowing that 77-cents of every dollar spent goes directly to programs for deserving people," commented Andy Mears, FGA's Director of Golf Operations.
FGA asks you to join us and be part of a global celebration of a new tradition of generosity.
1 . Simply visit:
www.fgagolf.org
and press the
DONATE
button!
2. Take a "selfie" and post it on the Freedom Golf Association Facebook page and tell us why you care about FGA.
Freedom Golf Association welcomes ALL people with a physical or cognitive disability. Golf is everyone's game. FGA's Mission is to bring a sense of joy and freedom to the special needs community through their inclusion in the game of golf.
Freedom Golf Association was founded in July 2012 by Edmund Q. Sylvester. He is a Director of the Western Golf Association and a golf enthusiast. Sylvester became a triple amputee in 2011. Soon after leaving the Rehabilitation Institute of Chicago, he attempted to hit golf balls at a local range. Without assistance, his attempt was not successful and it became the first step towards forming FGA.
For more information about Freedom Golf Association (FGA), go to
www.fgagolf.org
.
Andrew Mears
Freedom Golf Association
630-455-6018

The news, reports, views and opinions of authors (or source) expressed are their own and do not necessarily represent the views of CRWE World.