EmPOWER Cocktail Recognition Reception is November 13 at 6:00 - 9:00 p.m. - Hyatt Regency Tyson'S Corner VA
WASHINGTON , D.C. -

(
EINPresswire
via
NewMediaWire
) - November 11, 2015 -
Tigerlily Foundation
, a leading national non-profit advocate for women with breast cancer, announces their annual event, EmPOWER Cocktail Recognition Reception, November 13 from 6:00 - 9:00 P.M. at the Hyatt Regency Tyson's Corner Center (Near Lord & Taylor), located at 7901 Tyson's One Place, Tyson's Corner, VA 22102. The EmPOWER Cocktail & Recognition Reception is an annual fundraiser that recognizes breast cancer survivors, advocates, healthcare providers and policy-makers, making an impact in the breast health arena, highlight the work the Tigerlily Foundation has done over the past year and honors the sponsors who make the event possible.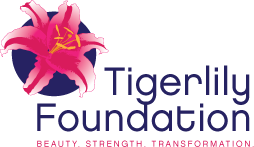 This year, the EmPOWER Cocktail Reception will honor four powerful young breast cancer survivors and advocates:
• Kisa Ward, Transformation Award (Breast Cancer Survivor)
• Charelle Barnes, KM Warrior Award (Breast Cancer Survivor)
• Raquelle Witherspoon, Courage Award (Breast Cancer Survivor)
• Holly Bertone, Inspire Award (Breast Cancer Survivor)
• Shay Sharpe, Hope Award Recipient; (Breast Cancer Survivor)
• Anna Norwood, Volunteer of the Year Award (Breast Cancer Advocate)
Tickets can be purchased at
www.Tigerlilyfoundation.org
.
Tigerlily Foundation was founded by Maimah Karmo, after she was diagnosed with breast cancer at 32 years old. Tigerlily Foundation is committed to educating young women around the world about breast cancer; and empowering them to be their own best advocates. Maimah's mission is dedicated to changing the young adult breast cancer landscape and seeks to impact the quality of care and lifestyle for young women affected by this disease. The organization was named Tigerlily because like a flower loses its petals in the Fall and Winter, then blossoms and grows in the Spring and Summer, a woman undergoing treatment can also find her true beauty, strength and be transformed during and after breast cancer.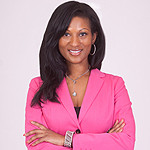 Tigerlily Foundation focuses on education, prevention and support programs. "It is critical to provide young women with the support they need - before, during and after breast cancer; and that is what Tigerlily Foundation does - we provide a bridge for young women through the entire process - educating before, supporting during and empowering young women to be strong and transformed after breast cancer." ," said Tigerlily Foundation founder Maimah Karmo. "Our EmPOWER Cocktail & Recognition Reception is a powerful opportunity for leaders, advocates, policymakers and the general public to meet and discuss these potentially life saving issues, while celebrating young breast cancer survivors."

About Tigerlily Foundation:


Tigerlily Foundation is a national breast cancer foundation providing education, awareness, advocacy and hands-on support to young women (15-40) – before, during and after breast cancer. Their goal is to provide them with important breast health information that could someday save their lives or the lives of their peers. They teach young women at an early age about their breast health, their bodies and ways to be their own best advocate. Education and early detection can save lives. Tigerlily Foundation supports education, awareness, advocacy, services and support to young women diagnosed with, living with and surviving breast cancer. This empowers young women to live their lives and fulfill their dreams.
Diane Lilli
Bender Group
973 744 0707

The news, reports, views and opinions of authors (or source) expressed are their own and do not necessarily represent the views of CRWE World.