NEW YORK -

(
EINPresswire
via
NewMediaWire
) - November 16, 2015 - IMPACT NYC Apparel has issued a call to action after the attacks in Paris. The online store will be increasing their usual donations by 10% in order to support our brothers and sisters in Paris. From today, November 14, until November 31st, 20% of all profits from their 'Impact NYC Brand' collection will be donated to the French Red Cross. Additionally, 20% of all profits from their 'Support Our Troops' collection will be donated to the Wounded Warrior Project in order to support American soldiers who are being sent to Paris. You can purchase from these collections by visiting
www.impactnyc.bigcartel.com
.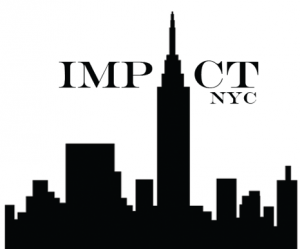 Founder and Co-Owner, Natalie Seitz (age 21), started IMPACT NYC Brands in order to be able to donate to causes that truly need the support. "Paris needs our support during this devastating time. Prayer is good, but faith without action is dead. In order to help aid the people of France, IMPACT NYC will be donating 20% of all profits from our brand collection to the French Red Cross".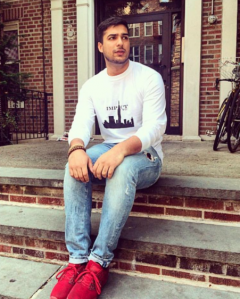 Additionally, IMPACT NYC wants to support our U.S. military men and women who are being deployed to Paris. Seitz's father joined the military after 9/11 and was deployed for two tours, a total of two years, in Kuwait and Afghanistan; he is currently a Commander in the Naval Reserves.
"Having a loved one deployed overseas is a battle within itself. Losing my father to the war for two years was not easy, but I have never been more proud of anyone in my entire life. There are many sacrifices that come with deployment, leaving your family and higher-paying job are among the hundreds of other sacrifices my father made. Men and women in the military do this willingly for their love of our country, not knowing if they will make it home to their family. However, they do it to keep every single American safe, including their loved ones, at their own expense. I believe it is our obligation to make sure that those honorable men and women serving in the military, as well as their loved ones, are given the tools they need to mentally and physically cope with these struggles".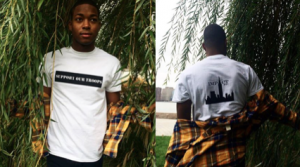 Aware of the sacrifices required by military families, Seitz started IMPACT NYC Brands with the idea of donating to foundations such as the Wounded Warriors Project to make those involved in military life a little more comforting.
IMPACT NYC Apparel is an online clothing store founded by two college students, Natalie Seitz and Andrew Gonsalves, in Queens, New York on October 24, 2015. IMPACT NYC is more than a brand; it's a movement with a call to action. The online store urges young adults to 'build their own empire using kindness as a foundation'. They want to influence other young adults to not only make something of themeselves, but to donate to people and causes through their work, so that others may be able to have the same success. Seitz and Gonsalves hope to achieve this through their business ethics and their apparel designs. All apparel is designed and printed by Seitz and Gonsalves in New York City using Gildan Brand clothing.
Natalie Seitz
IMPACT NYC Apparel
4409499114

The news, reports, views and opinions of authors (or source) expressed are their own and do not necessarily represent the views of CRWE World.