The noted company TravelSafer discusses the link between low tire pressure and accident risk
NEW YORK -

(
EINPresswire
via
NewMediaWire
) - November 16, 2015 - A recent study from the National Highway Traffic Safety Administration found that vehicles with low tire pressure are three times more likely to be involved in an accident in comparison to vehicles with tires that are inflated to the correct pressure.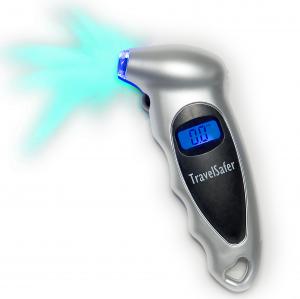 To remain safe on the road, it is essential for drivers to check their car tire pressure regularly. Tire contact with the road in cold wet conditions approaching Xmas has never been more important.
Unfortunately, most people have a hard time telling the difference between a full tire and one that is low. In order to help drivers monitor their tire pressure, the company TravelSafer has developed a portable
digital tire pressure gauge
that can be used on cars, trucks, motorcycles and bicycles. Due to it's illuminated nozzle and LCD screen, the tire pressure gauge produces accurate readings and can be used in poor light conditions.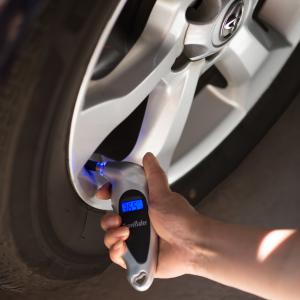 "This will encourage people to monitor their car tire pressure." said a TravelSafer representative. "Apart from the importance of road safety and looking after your loved ones, regular tire pressure checks with a
digital tire gauge
improve road handling and fuel efficiency."
Since the TravelSafer digital tire pressure gauge was released online earlier this year, it has received over 400 positive reviews on Amazon which has caused it to climb the Best Sellers Rank for Automotive Accessories.
To find out more information about the importance of monitoring tire pressure and the TravelSafer digital tire pressure gauge, visit their page directly at
www.amazon.com/dp/B00SO4OVIQ
.
Verona Chadwick
TravelSafer
+61409770227

The news, reports, views and opinions of authors (or source) expressed are their own and do not necessarily represent the views of CRWE World.