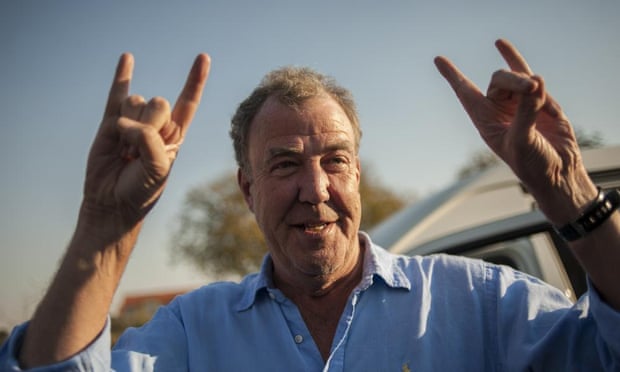 Chris Evans is set to become the BBC's highest-paid star, earning as much as £5m over the next three years for presenting Top Gear and his hit Radio 2 breakfast show.
He will top a small group of high earners at the BBC understood to include TV presenters Graham Norton, Gary Lineker and Fiona Bruce. Jeremy Clarkson was in that elite group until being dropped by the BBC from Top Gear following an attack on a producer.
Evans's three-year contract to lead Top Gear is thought to be worth at least £1m a year. As well as presenting the show he will also executive produce it, and is said to have negotiated a "hefty production fee".
One source suggested that the BBC tried to convince the pair to carry on without Clarkson while he took an enforced year off from the show. This would have left the door open for Clarkson to return to the programme he helped create, but the idea foundered.
"He [Evans] didn't take a lot of persuading but I don't think he would have done it if Clarkson hadn't walked away," said someone close to the BBC.
Clarkson, who was in South Africa when the new presenter was announced, is thought not to have known that the deal had been done.
As well as taking over Clarkson's main presenting role, Evans is expected to get the producer credit given in the past to Andy Wilman, who created the format alongside Clarkson.