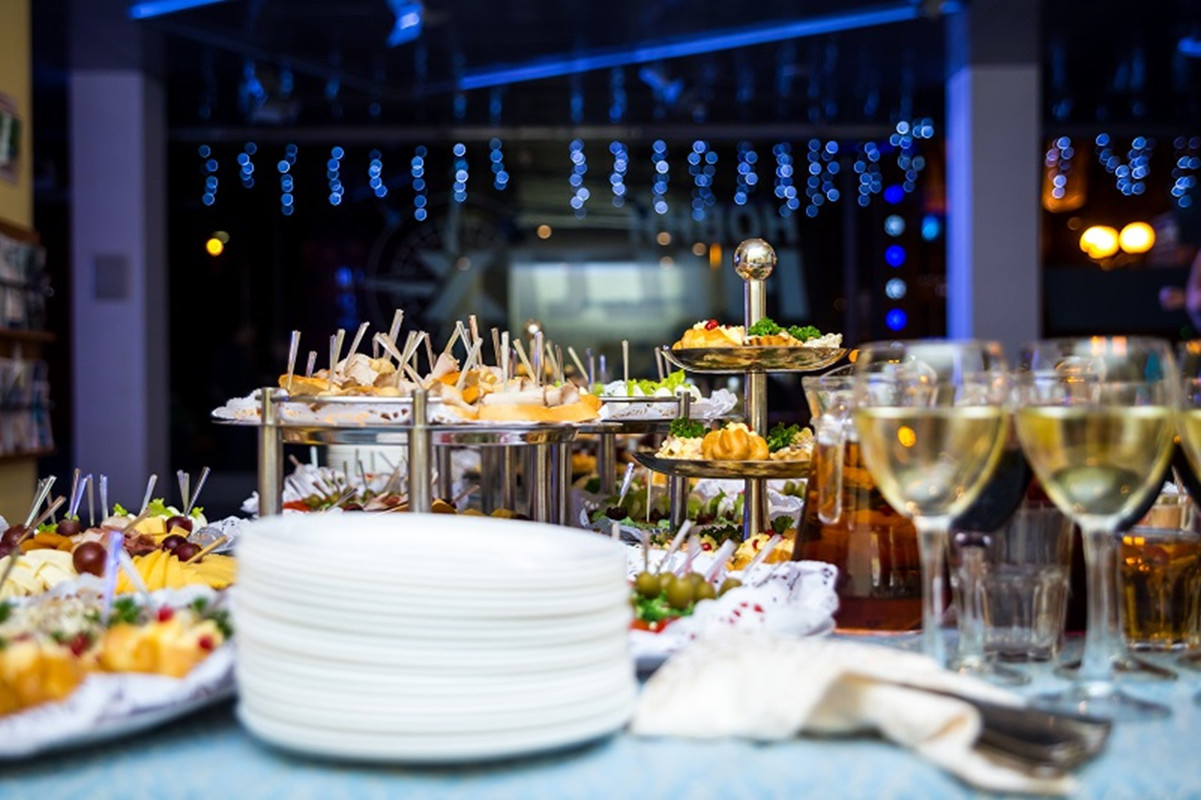 The wedding reception is a special day of your life, and you need to organize your reception by hiring the best wedding caterer. Your guests will be looking at the food, beverages, alcohol, and dancing, and you should not compromise with the food quality. And the best way to ensure a good wedding reception is to hire a professional service provider. While you choose the best wedding reception caterers, you need to consider their food quality and services. Along with that, you need to choose the best caterer within your budget.
Choose the best wedding reception caterer from the venue:
Nowadays, most of the wedding venues offer catering services, and you can avail their packages to save your cost. If you pay them in cash, then you can avail a huge discount on their wedding packages. But you need to ask some questions before you choose their catering services. Can he/she provide a signature cocktail? Most of these venues offer traditional catering services, and they do not have any signature dishes.
If your wedding venue does not have any catering services, then you can ask them for recommendations. They have a good relationship with nearby catering services, and they can recommend you the name of the best wedding reception caterers. They can also help you choose a florist, decorator, lighting, music, and car rental services.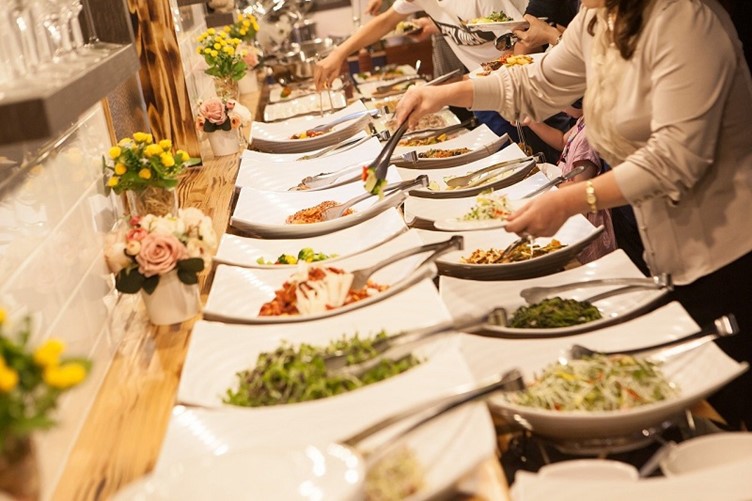 Tips for choosing the best wedding reception caterers:
Before you hire a wedding caterer, you need to decide your budget and guest list. Most of the caterers charge you on a per-plate basis, and you need to pay an additional amount for beverages, snacks, and alcohol. The price of the wedding catering service also depends on the type of wedding. For example, if you choose the buffet catering service, you need to pay less than seated catering services. Reliable wedding reception caterers can offer both options, and you can choose the best one according to your budget. You can take their suggestion in this regard because buffet catering is suitable for large events.
Choose a caterer as per your wedding theme: You need to choose the best caterer according to your wedding style. If you do not have any idea about such wedding styles and themes, you can hire an event manager. He/she can guide you to choose the best theme for your reception.
Seek recommendation: Your wedding is not just about you two, and you need to think about your guests and family. You can ask for some recommendations from your friends and relatives. You can check them on Google and read their reviews to choose the best one. It is not necessary that you can find the best caterers on the first list of Google. Listing the company on the first page of Google is not an easy task, and it requires a lot of money and time. Reliable wedding caterers engaged with their kitchen and events cannot spend their valuable time on SEO and website building. So, you may not find such caterers on the first search results of Google. So, you can search for such caterers with your specific location, and you can find some nearby careering services online. Then you can choose the best one for your wedding reception.
Do the taste test: Always taste their food before you hire. You can visit their kitchen and taste their signature dishes. Some of the caterers also provide the facility of sample food preparation. You can ask them about this as well. Don't miss to check their hygienic level, and they must use purified water for their cooking. If you find their kitchen unhygienic, then you should choose another caterer for your wedding.
You can now search for such wedding reception caterers online and choose the best one for your reception.
The Views and Opinions expressed in this article are the author's own and do not necessarily reflect those of this Web-Site or its agents, affiliates, officers, directors, staff, or contractors.