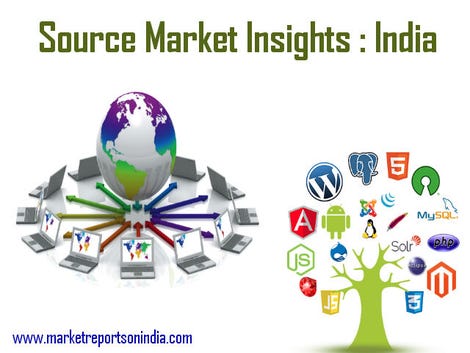 Market reports on India presents the latest report on "India Source Market Insights". This report provides detailed information on the Indian outbound tourism sector, analyzing market data and providing insights

Summary
Indian outbound trips have been growing fast in recent years, from 13 million in 2010 to 19.4 million in 2015. Further growth is expected and forecasts a total of 32.3 million outbound trips in 2020, making India one of the fastest-growing outbound markets in the world. Business trips still account for the largest amount of outbound trips (33.2%); however, leisure is the fastest-growing segment. Outbound spending increased by 6% in 2015, reaching US$15.1 billion
Key Findings
• Indians prefer to book their holidays directly through the internet (48% of all bookings ). In 2016, 13% of all online bookings will be made by smartphone and this is estimated to become the most popular device for bookings in the near future as India has the fastest-growing smartphone user base in the world
• India depends heavily on its air network as 97% of all outbound trips are by air. However, India is trying to build up its cruise industry as two international cruise lines start sailing to India, using Mumbai as their main port
• The UK is India's largest European source market, with 447,301 trips made in 2015. Due to the high number of Indian diaspora living in the UK, VFR is an important segment; however, leisure is making ground. Malaysia is another key destination for India, which had 800,000 visitors in 2015. Shopping is one of the main reasons for Indian tourists to visit Malaysia
Synopsis
"Source Market Insight: India" provides detailed information on the Indian outbound tourism sector, analyzing market data and providing insights. This report provides a better understanding of tourism flows, expenditure, and the airline, hotel, car rental, and travel intermediaries industries.
What else does this report offer?
• Detailed market analysis, information, and insights, including:
• Historic and forecast tourist volumes and values covering Israel's outbound tourism sector
• Detailed analysis of tourist spending patterns for various categories in the travel and tourism sector, such as purpose of spending and top source markets.
• Detailed analysis of the market trends in India's outbound tourism sector.
Reasons To Buy
• Make strategic business decisions using historic and forecast market data related to india's Outbound Travel & Tourism sector
• Understand the demand-side dynamics within the industry to identify key market trends and growth opportunities
• Direct the promotional efforts on most promising markets by identifying the key source and destination countries
To read the complete report at:
http://www.marketreportsonindia.com/service-industry-market-research-reports-13798/source-market-insights-india.html

Related Research Reports: http://www.marketreportsonindia.com/market-research-report/service-industry.html
Contact Us
Market Reports on India
Contact No: India: +91 22 27810772, 27810773
Mail: mronindia@gmail.com
Website: http://www.marketreportsonindia.com/contact.php
The Views and Opinions expressed in this article are the author's own and do not necessarily reflect those of this Web-Site or its agents, affiliates, officers, directors, staff, or contractors.