In this report, theglobal Wheeled Loaders market is valued at USD million in 2016 and is expected to reach USD million by the end of 2022, growing at a CAGR of between 2016 and 2022.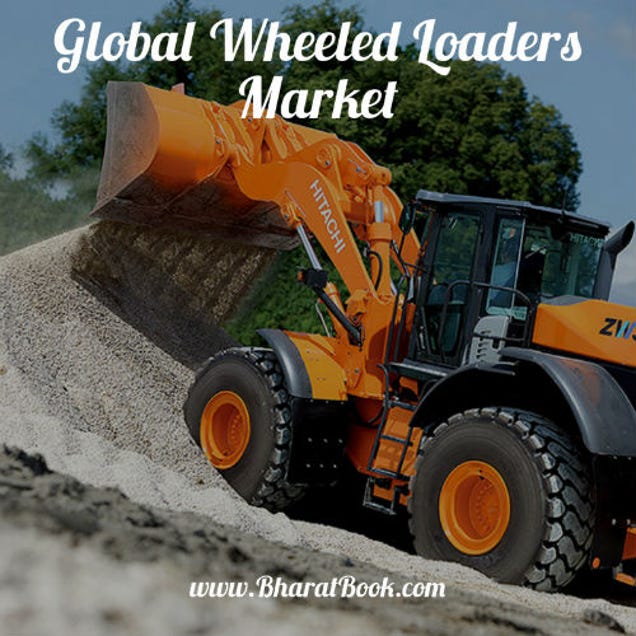 Geographically, this report is segmented into several key Regions, with production, consumption, revenue (million USD), market share and growth rate of Wheeled Loaders in these regions, from 2012 to 2022 (forecast), covering:-
-North America
-Europe
-China
-Japan
-Southeast Asia
-India

Global Wheeled Loaders market competition by top manufacturers, with production, price, revenue (value) and market share for each manufacturer; the top players including
-CNH Global
-Caterpillar
-J.C. Bamford Excavators
-Deere & Company
-Terex
-Komatsu
-Volvo CE
-Xuzhou Construction Machinery
-Liugong
-Changlin
-Loval
-XGMA
-Lingong (Volvo CE)

On the basis of product, this report displays the production, revenue, price, market share and growth rate of each type, primarily split into:-
-Heavy Wheel Loaders
-Light Wheel Loaders

On the basis on the end users/applications, this report focuses on the status and outlook for major applications/end users, consumption (sales), market share and growth rate of Wheeled Loaders for each application, including:-
-Highway
-Mining
-Building
-Defense
-Other
Related Research Reports:Loaders Market Report

About Bharat Book Bureau:
Bharat Book Bureau is the leading market research information provider formarket research reports, company profiles, industry analysis, country reports, business reports, newsletters and online databases Bharat Book Bureau provides over a million reports from more than 400 publishers around the globe. We cover sectors starting from Aeronautics to Zoology.
In case the reports don't match your requirement then we can do a specialized Custom Research for you. Our multifarious capabilities, cross-sector expertise and detailed knowledge of various markets, put us in a unique position to take up Custom Research demands of yourself.
Contact us at
Bharat Book Bureau
Tel: +91 22 27810772 / 27810773
Email:poonam@bharatbook.com
Our Blog:https://www.bharatbook.com/blog/
Twitter:https://twitter.com/researchbook
Facebook:https://www.facebook.com/BharatBook3B
LinkedIn:http://www.linkedin.com/company/bharat-book-bureau
The Views and Opinions expressed in this article are the author's own and do not necessarily reflect those of this Web-Site or its agents, affiliates, officers, directors, staff, or contractors.