Accounting software is a foundational technology for many companies, and as a business grows having a powerful, effective accounting solution becomes increasingly critical. Most accounting software packages offer the same basic features necessary for managing finances: accounts receivable, accounts payable, general ledger, billing and invoicing, purchase and sales orders, and reporting. Beyond basic functionality, the top accounting solutions offer additional features to give users more power, flexibility and customization. Oftentimes accounting solutions are closely integrated with other key software solutions. Most ERP solutions include an extensive accounting module, but buyers should also consider best-of-breed, standalone accounting software.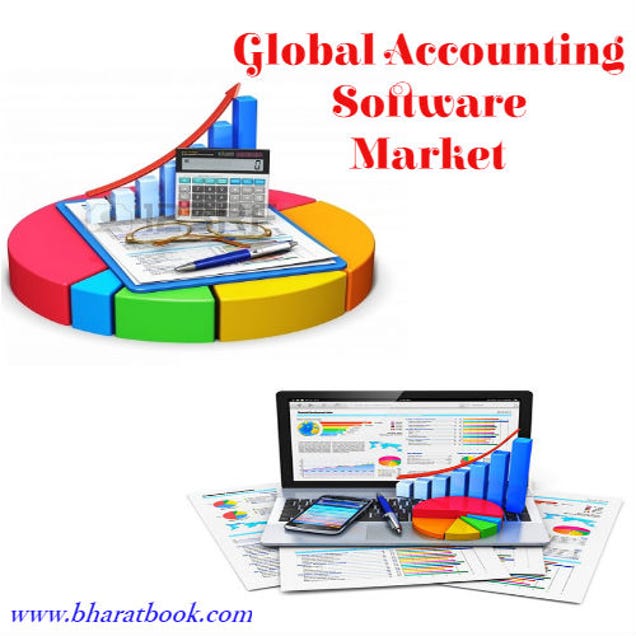 Accounting solutions target four segments. Entry Level software is the least expensive and with the least number of features and functionality. This segment is now split into desktop applications and online solutions. The Market is separated into Small to Medium Business (SMB) and Small to Medium Enterprise (SME.) Finally, there are the major Enterprise Resource Planning (ERP) solutions that are typically deployed in Fortune 500-size companies. In this report, the focus of this article is small to medium sized businesses, so in this report there is not involving the ERP solutions with large companies.

The Accounting Software market is highly competitive, rapidly changing, and significantly affected by new product introductions and the market activities of other industry participants. Accounting Software providers face competition from the customers' internal information technology departments as well as Accounting Software competitors. Accounting Software service providers much provide a value-added product that is easy to install and cost effective.

The global revenue of Accounting Software market was valued at USD 10.69 billion in 2016 and is expected to reach USD 11.40 billion by 2017. USA took the largest global revenue share in Accounting Software market. That's in a total market of 29.21 million small businesses in the United States. The market penetration is less than 20%. Apparently 24 million small businesses don't use accounting software at all. The Asia Pacific region is expected to be the fastest growing market for Accounting Software services during the forecast period. In Asia/Pacific, the Accounting Software Solutions market is expected to grow from $0.94 billion in 2012 to $1.30 billion in 2017 (a five year compounded growth rate of 7.10 %).
Scope of the Report:
This report focuses on the Accounting Software in Global market, especially in North America, Europe and Asia-Pacific, Latin America, Middle East and Africa. This report categorizes the market based on manufacturers, regions, type and application.

Market Segment by Manufacturers, this report covers
Intuit
Sage
SAP
Oracle (NetSuite)
Microsoft
Infor
Epicor
Workday
Unit4
Xero
Yonyou
Kingdee
Acclivity
FreshBooks
Intacct
Assit cornerstone
Aplicor
Red wing
Tally Solutions Pvt. Ltd.
Market Segment by Regions, regional analysis covers
North America (USA, Canada and Mexico)
Europe (Germany, France, UK, Russia and Italy)
Asia-Pacific (China, Japan, Korea, India and Southeast Asia)
Latin America, Middle East and Africa (Brazil, Saudi Arabia, Egypt, Nigeria and South Africa)
Market Segment by Type, covers
Embedded Accounting Software Packages
Online Solutions Accounting Software
Desktop Non-embedded Solutions Accounting Software
Market Segment by Applications, can be divided into
Manufacturing
Services
Retail
Related Research Reports:softwareMarket Report
About Bharat Book Bureau:
Bharat Book Bureau is the leading market research information provider formarket research reports, company profiles, industry analysis, country reports, business reports, newsletters and online databases Bharat Book Bureau provides over a million reports from more than 400 publishers around the globe. We cover sectors starting from Aeronautics to Zoology.
In case the reports don't match your requirement then we can do a specialized Custom Research for you. Our multifarious capabilities, cross-sector expertise and detailed knowledge of various markets, put us in a unique position to take up Custom Research demands of yourself.
Contact us at
Bharat Book Bureau
Tel: +91 22 27810772 / 27810773
Email:poonam@bharatbook.com
Our Blog:https://www.bharatbook.com/blog/
Twitter:https://twitter.com/researchbook
Facebook:https://www.facebook.com/BharatBook3B
LinkedIn:http://www.linkedin.com/company/bharat-book-bureau
The Views and Opinions expressed in this article are the author's own and do not necessarily reflect those of this Web-Site or its agents, affiliates, officers, directors, staff, or contractors.