Simply the most comprehensive business analysis that exists of the self-improvement market. This study examines the $9-10 billion market for motivational "self-improvement" programs and products that seek to improve us physically, mentally, financially or spiritually. Discusses the market for: books, CDs/DVDs, audiobooks, infomercials, motivational speakers, public seminars, workshops, retreats, webinars, holistic institutes, personal coaching, websites, apps, Internet courses, training organizations and more. Nature of the business and outlooks for each market segment. Major topic categories covered: weight loss/exercise, business/sales skills, business opportunities/investing, improving relationships, and general motivational.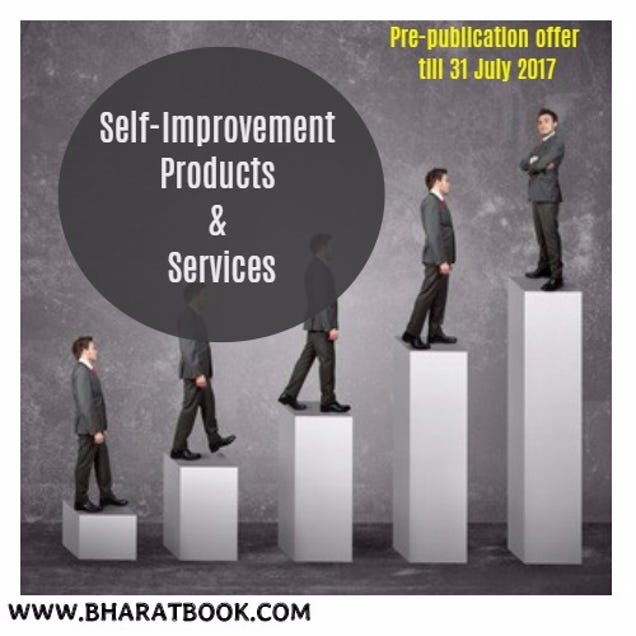 The study analyzes market segments/industry structure, the market's $ size/growth (2003-2022 forecast), latest trends, latest survey findings of trade associations, the shift to Internet delivery of content, customer demographics, in-depth profiles of 60 top motivational speakers (Tony Robbins, Deepak Chopra, Phil McGraw, Dr. Laura, Brian Tracy, Suze Orman, Tom Hopkins, Robert Kiyosaki, Zig Ziglar, many others), top 100 infomercials list, 2016 status reports of the U.S. weight loss market, and more.

New For This Edition:

* Demographic analysis of Millennial vs. Baby Boomer customers
* New guru/speaker profiles: Oprah Winfrey, Joel Osteen, Tim Ferriss, Jay
McGraw, Ekhart Tolle, Danielle LaPorte, Lewis Howes, Paul McKenna, Mel
Robbins, John Maxwell, Mastin Kipp.
* 2017 & 2022 forecasts
* Analysis of the self-improvement apps market.

Contains a 110-page chapter profiling the activities/specialties/speaking fees and revenues of the top motivational speakers, with a ranking of the top 101. 66 in-depth competitor profiles: Gaia, Nightingale-Conant, Hay House, Peak Potentials, Landmark Education, Skillpath, National Seminars Group, Fred Pryor/Career-Track, Selfgrowth.com, Success Magazine, Beliefnet.com, Toastmasters, Dale Carnegie Associates, Franklin-Covey, others. Results of latest surveys from: The Audio Publishers Assn., Publishers Weekly, Intl. Coach Federation, Electronic Retailing Assn., Response Magazine, ICF Global Consumer Awareness Study, and more.
Related Research Reports:Self-Improvement Market Report

About Bharat Book Bureau:
Bharat Book Bureau is the leading market research information provider for market research reports, company profiles, industry analysis, country reports, business reports, newsletters and online databases Bharat Book Bureau provides over a million reports from more than 400 publishers around the globe. We cover sectors starting from Aeronautics to Zoology.
In case the reports don't match your requirement then we can do a specialized Custom Research for you. Our multifarious capabilities, cross-sector expertise and detailed knowledge of various markets, put us in a unique position to take up Custom Research demands of yourself.
Contact us at
Bharat Book Bureau
Tel: +91 22 27810772 / 27810773
Email:poonam@bharatbook.com
Our Blog:https://www.bharatbook.com/blog/
Twitter:https://twitter.com/researchbook
Facebook:https://www.facebook.com/BharatBook3B
LinkedIn:http://www.linkedin.com/company/bharat-book-bureau
The Views and Opinions expressed in this article are the author's own and do not necessarily reflect those of this Web-Site or its agents, affiliates, officers, directors, staff, or contractors.