Voyage data recorder, or VDR, is a data recording system designed for all vessels required to comply with the IMO's International Convention SOLAS Requirements (IMO Res A861(20)) in order to collect data from various sensors on board the vessel. It then digitizes, compresses and stores this information in an externally mounted protective storage unit. The protective storage unit is a tamper-proof unit designed to withstand the extreme shock, impact, pressure and heat, which could be associated with a marine incident (fire, explosion, collision, sinking, etc.).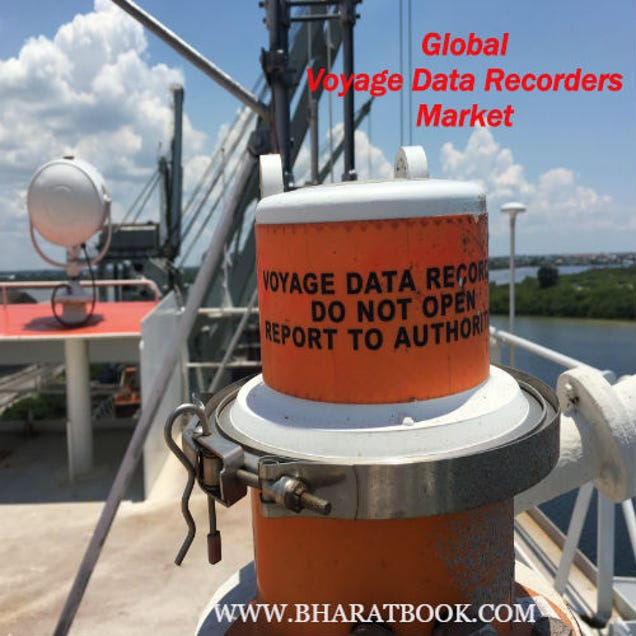 Scope of the Report:
This report focuses on the Voyage Data Recorders (VDR) in Global market, especially in North America, Europe and Asia-Pacific, South America, Middle East and Africa. This report categorizes the market based on manufacturers, regions, type and application.

Market Segment by Manufacturers, this report covers :
Japan Radio Co
Furuno
Interschalt Maritime Systems
Consilium
L-3 Communications
W?rtsil? SAM Electronics
Kongsberg Maritime
Beijing Highlander
Raytheon Anschutz
Danelec Marine
Kelvin Hughes
Maretron

Market Segment by Regions, regional analysis covers :
North America (USA, Canada and Mexico)
Europe (Germany, France, UK, Russia and Italy)
Asia-Pacific (China, Japan, Korea, India and Southeast Asia)
South America (Brazil, Argentina, Columbia etc.)
Middle East and Africa (Saudi Arabia, UAE, Egypt, Nigeria and South Africa)

Market Segment by Type, covers :
General Voyage Data Recorder
Simplified Voyage Data Recorder

Market Segment by Applications, can be divided into :
Passenger Ship
Cargo Ship
Naval Ship
Others
Related Research Reports:Data Recorder Market
The Views and Opinions expressed in this article are the author's own and do not necessarily reflect those of this Web-Site or its agents, affiliates, officers, directors, staff, or contractors.