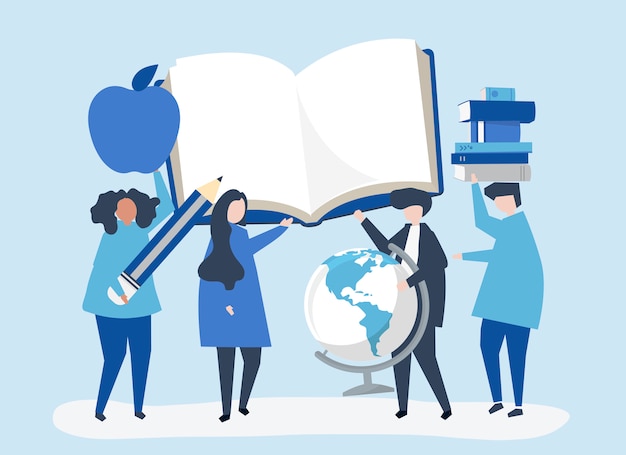 The Japanese Schooling System can be classified into compulsory Elementary School from Grades 1 to 6 (for ages 6 to 12), compulsory Secondary School from Grades 7 to 9 (for ages 12 to 15), and optional High School from Grades 10 to 12 (for ages 15 to 18, admissions subject to entrance exams).
All public and private schools following the Japanese curriculum, adhere to Japanese as the medium of instruction. For non-Japanese students, the best choice would be to opt for international schools where English is the medium of instruction. Irrespective of curriculum, private schools have better teaching standards and facilities and better prepare students for high school entrance exams.
Merit Scholarships: Motivation for Deserving Students
As a parent, if you are worried about private schools' affordability, there is good news. Prime international schools in Japan offer a wide range of merit scholarships. When we think of international schools, it is common to assume that the premium education and global exposure offered are not for everyone. But this wrong notion has been successfully dispelled by leading Japan-based schools with their multiple outreach projects, initiated to the benefit of meritorious students from modest-income families. Let us begin by looking at the most sought-after scholarship programmes in the top schools in Japan.
Sadako Ogata Merit cum Means Scholarship- An initiative of Global Indian Education Private Limited, this merit scholarship is for Japan's permanent residents. Based on academic performance, it is available for students from Grade 1 to 12. Valid for two years, this can give you a tuition-fees waiver of up to 25%.

Miura Education Foundation Scholarship for High School level and above- A total of 50 scholarships are announced for outstation students every year, and a sum of 30,000 yen a month is provided for the entirety of the school or college term.

Hideki Yukawa Global Skills Scholarship- This is a special merit scholarship for students with an exceptional flair for technology. It is valid for one year, and all students from Grade 1 to 12 are eligible.

Global FUTURE-READY Merit Scholarship- Yet another outreach programme initiated by Global Indian Education Private Limited, this is a 2-year academic-excellence scholarship for students from Grade 7 to 12.

Yonex Sports Foundation Scholarship for High School Level and above- For promoting sports and physical education, this is a 1-year scholarship offering up to 40,000 yen a month to budding sportspersons.

Global Citizen Scholarship- This merit scholarship is primarily for the benefit of senior high school students from ASEAN countries who wish to pursue their Grade 11 and 12 in Tokyo. This covers Tuition Fees and Hostel Fees for two years.

9GEMS Holistic Development Scholarship- This is a unique scholarship that awards all-rounder students, who are talented in academics and co-curricular activities.

JASSO (Japan Student Services Organization)- This is a Student Exchange Support Programme that encourages high school students from other countries to take up a short course in Japan with paid expenses.

Rohm Music Foundation Scholarship for High School Level and above- 30 deserving students who excel in music are awarded this scholarship yearly, to further hone their creativity.
Expert Tips on How to Get Merit Scholarships
The first and foremost eligibility criteria, while allocating merit scholarships is the gross family income. So you need to be prepared with all official income documents including payslips and tax statements. A self-declaration form for family income usually needs to be attached to the application form.

Of all the above scholarships mentioned above, some are applicable for Japan's permanent residents, while others are for meritorious outstation students who are interested in pursuing their schooling in Japan. In the case of the latter, all travel documents need to be furnished in advance. For expat students, the appointment letter of the parent who has been relocated to Japan needs to be submitted.

To save time, cross-check the criteria on age, grades, minimum marks/percentage qualification and tenure, before filling out your application. If the scholarship is available for secondary school students, then it does not make sense for high school students to apply.

Usually, academic records of at least the previous two academic years need to be submitted. For sports and co-curricular talent, the concerned certificates should be provided.

Submitting the complete set of documents specified, along with appropriate recommendation letters gives you a better shot at availing merit scholarships.

Once you are shortlisted, there is usually a call-back for an interview. Make sure you prepare your child well for this final screening.
Conclusion
For deserving students who aspire big and wish to pursue excellence, merit scholarships offer the means and a great boost of motivation. As discussed above, scholarships in Japan are awarded to students for outstanding academic performance and excellence in sports and other fields. Armed with the required application guidelines, know-how, and expert tips, you can easily uncover the best prospects for your child.
The Views and Opinions expressed in this article are the author's own and do not necessarily reflect those of this Web-Site or its agents, affiliates, officers, directors, staff, or contractors.