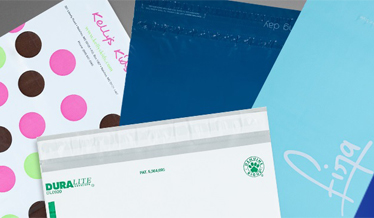 If your business is thinking about upgrading product packaging, you will want to know more about what the production process entails. Choosing the right packaging, regardless of what type of business you run, is central to ensuring your goods stay protected on their journeys.
Custom poly bags are one of the most popular packaging solutions, useful for an assortment of product types. If you are considering putting in an order, you might want to know how long it takes so that you can start planning and ensure you have enough in stock for your next shipments.
Average Production Time
The production duration can drastically change depending on your specifications. The average production time for custom printed bags is about four weeks. Custom poly bags are made using a complex production method that involves following the client's guidelines, ensuring everything adheres to their order.
If you are ordering custom poly bags with several unique features that stray from the standard, the production time may take longer. If you have a deadline for receiving your custom printed poly bags, the producer can work within your schedule, but it may require some design adjustments.
Design Proofing
Design proofing is one of the most vital steps. The producer will supply clients with a proof of what the bags will look like after considering the given information, such as color, style, branding, and size.
After creating the proof, it is sent to the client for approval. Depending on how quickly you approve the bags, production time varies. Production can not begin until your approval is received.
Custom Branding
After the proof has been approved, the producer will create the film and ensure all the measurements and strength are properly calculated. After the plastic film is made, it will come to the branding stage. Adding your custom branding is when you select the different colors represented on the product to improve the overall design. Once the branding has been completed, it will be sent to the client.
If the design of your custom poly bags is more complex, the total production time will take a bit longer. In most cases, the manufacturer can outline ways to shorten the production time, but this usually involves opting for more generic custom printed poly bags.
Company has experience accommodating an array of client demands and will keep you updated throughout the production cycle. If you have questions about a current or future order, give our team a call today.
The Views and Opinions expressed in this article are the author's own and do not necessarily reflect those of this Web-Site or its agents, affiliates, officers, directors, staff, or contractors.