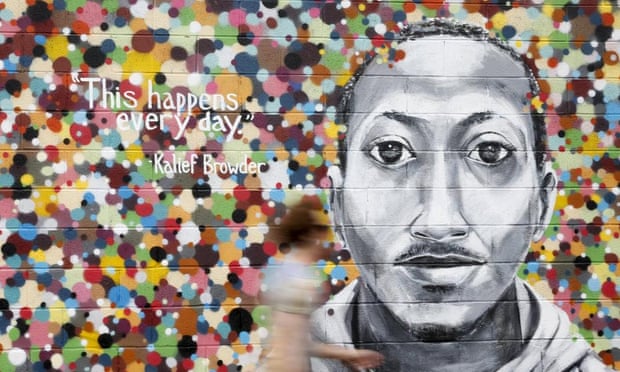 Kalief Browder, a 22-year-old Bronx man who spent three years confined at Rikers Island without a trial, died by suicide on 6 June after long battles with depression and paranoia which began during his incarceration, during which he spent long stretches in solitary confinement.
In his concurring opinion on the case of Davis v Ayala – in which the justices reinstated Hector Ayala's conviction and death sentence for a California murder – Kennedy wrote that the plight of prisoners often goes unconsidered by legal scholars and policymakers in discussions that "simply concentrate on the adjudication of guilt or innocence".
Kennedy cited a New Yorker profile of Browder as part of a "growing awareness in the broader public of the subject of corrections and of solitary confinement in particular".
Browder was just 16 years old when he was arrested in 2010 on suspicion that he had stolen a backpack. His name became synonymous with dysfunction and cruelty in New York's criminal justice system when the New Yorker's Jennifer Gonnerman published a story on his protracted legal saga in a November 2014 piece for the magazine. Browder told Gonnerman that he was still dealing with the traumatic effects of his incarceration many months after his release in June 2013, describing himself as "mentally scarred".
Although US citizens are constitutionally guaranteed the right to a speedy trial, many defendants are held for extremely long periods of time due to loopholes which can pause what is commonly referred to as the "speedy trial clock". According to a New York City criminal court report, t